Raleigh investor bets $1.8M on Duke spin-out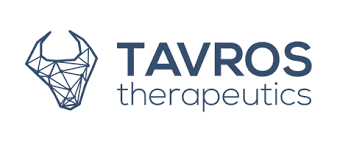 Another day, another million for a Triangle investor.
This time it's Raleigh's Piedmont Capital Investments, raising millions earmarked for local biotech innovation.
The latest fund, dubbed PCI Biotech I in security filings, closed at nearly $1.8 million – a sum PCI partner Robert Long said is being funneled into existing portfolio firm Tavros Therapeutics in Durham, a Duke University spin-out researching oncology therapies.
Tavros' founders, Eoin McDonnell and Kris Wood, were previously with Element Genomics, another Duke spin out, and a prior investment of PCI's.
"We were just so impressed with who they are and the job they did at Element," Long said. "So when Kris and Eoin came to us saying they had this amazing idea … we were like wow, we're all in."
The latest raise is PCI's second tranche investment in the firm – PCI's only current local portfolio company. But Long said other investments are "in the works," and that his outlook on 2021 remains strong.
Long, a Greensboro native, did a stint in New York as an investment banker with Morgan Stanley followed by hedge fund investing at Tiger Management. Then he caught the entrepreneurial bug, co-founding fintech startup A2 Access with longtime best friend Billy Fennebresque. The firm sold to Dealogic in 2015.
Long returned home to North Carolina and began investing in venture capital firms. Investing became so addictive that he continued fueling innovation through Piedmont Capital.
Investing is in Long's blood. His father, philanthropist Bobby Long, was one of the early investors in California-based Carbon (the brainchild of longtime UNC Professor Joseph DeSimone).
But Long isn't not the only one raising capital in 2021.
It's been a big few weeks for local funds, a sweep of securities filings shows.
Friday, Morgan Creek Capital of Chapel Hill put out a slew of disclosures, including one for a new $11.8 million venture capital fund targeted at consumer-facing businesses.
In an interview, Morgan Creek CEO Mark Yusko said that downturns are actually the perfect time for venture raises, in that disruption leads to entrepreneurship.
Yusko said that, historically, Morgan Creek tends to be "more active" in venture capital during and right after economic dislocations "because the opportunity set is so great and capital-raising takes a pause so there's not as much capital competing for those good deals."
On Tuesday, Raleigh-based HCG Funds added $2.5 million to an already-established pooled investment fund. Fintech-focused HCG has already had an active year, having closed on nearly $5.5 million last month, a move co-founder Hadi Habal has attributed to the "booming" financial technology market.
Also last week, Eton Solutions, a tech firm out of wealth manager Eton Advisors, closed on two funds, according to securities filings, for $1.9 million and $313,000.
Eton Advisors was formed in 2009 by investment advisor Robert Mallernee, who didn't immediately return a request to comment on the firm's activities. Within three years of its founding, the firm had a total of $826 million under management and 118 clients. Today, the firm has about $1.4 million in assets under management, according to regulatory filings.
Eton Solutions was developed inhouse. According to its website, Mallernee's "passion for systems development and client service led him to establish Eton Solutions as a technology and services provider to the ultra-high net worth office."