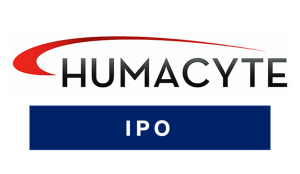 Humacyte
Engineered human collagen-based products
Founded in 2004 by Laura Niklason, M.D., Ph.D. with Drs. Shannon Dahl and Juliana Blum, Humacyte is a privately-held company led by experts in clinical trials, regulatory affairs, business and commercial development, finance, and intellectual property management. Our headquarters in Morrisville, NC includes a dedicated clean facility for clinical production, and laboratories for cell isolation, analytical/QC, and product development.
Humacyte's mission is to become the leading company in novel, off-the-shelf extracellular matrix tissue products, and especially those that could provide lifesaving improvements in treatments for vascular conditions. Because we grow these tissue replacements 
in vitro
 from banked vascular cells that are decellularized, our products do not require cells from the patient and can be easily stored until patients and their surgeons need them.
Humacyte names new president and CEO