Different Roads to Translation First Last - Uncategorized - 0123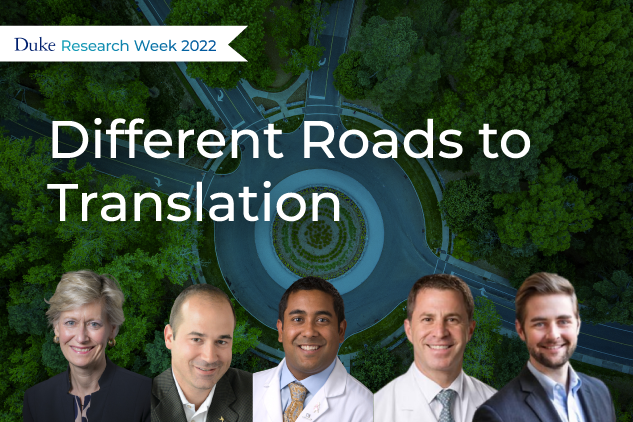 Unless they've had a family member with cancer, most people don't know that cancer cells mutate rapidly to escape the drugs we use to kill them.
Duke PhD student Marcel Frenkel knows this problem well, as he watched his mom's pancreatic cancer develop resistance to her therapies and pass away in 2015.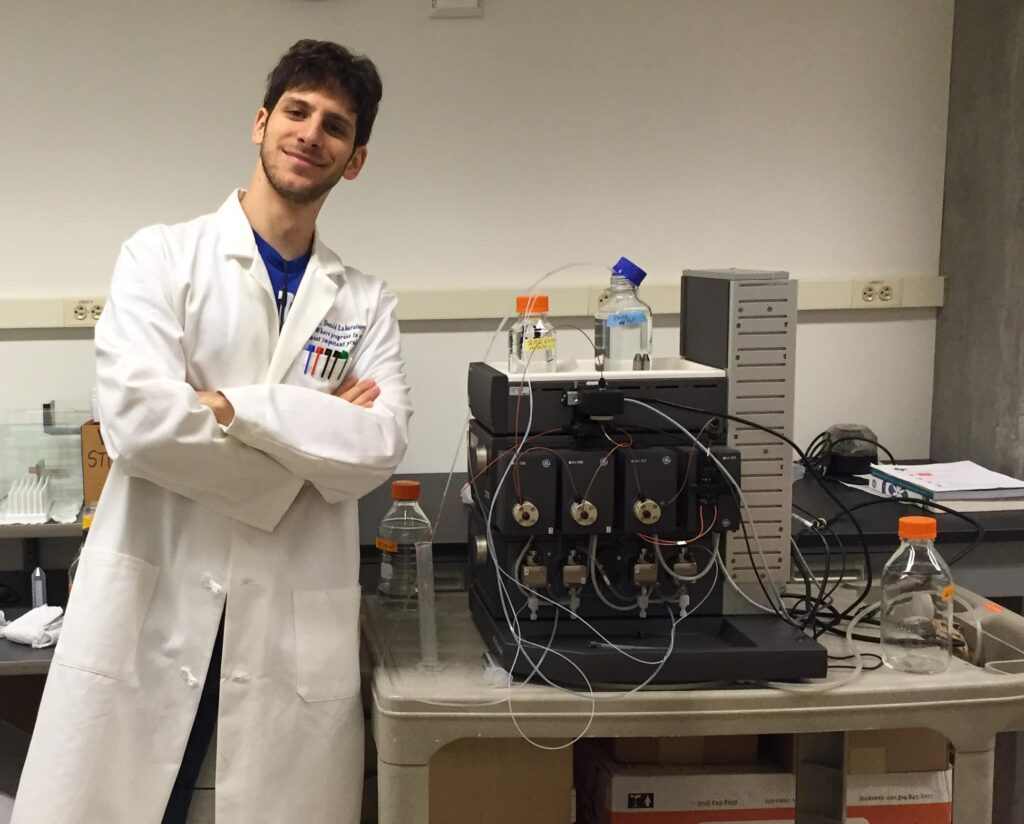 He worked with his advisor, Bruce Donald, to form a new company to design better drugs. Gavilán Biodesign, an interdisciplinary team of Duke scientists, have developed a software platform that predicts and out-maneuvers possible drug resistance mutations. Now, as one of 11 early-stage biotech companies selected at IndieBio, a Silicon Valley biotech accelerator, they plan to propel their technology into the world of entrepreneurship.
Anticipating resistance is good for business
"Drug resistance is the main reason for poor prognosis in both cancer and infectious diseases, and until now there were no good solutions to the problem," says Frenkel.
Gavilán's ability to out-maneuver resistance, by using their proprietary AI technology to design drugs with a property called resistance-resilience, has the potential to change the way drugs are made by introducing the ideas of evolution and time into drug design.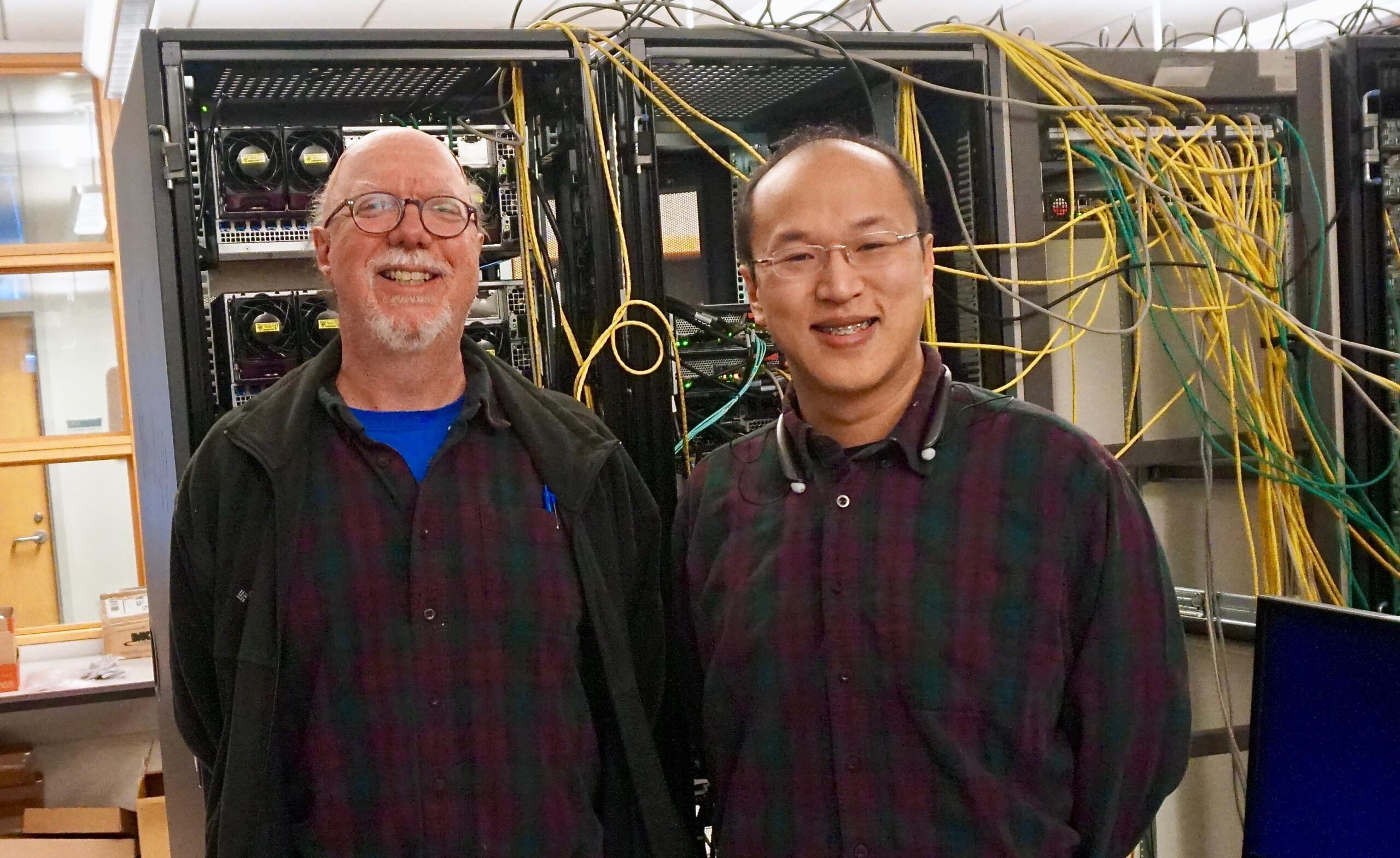 "Cancer cells mutate to survive an attack, but their weakness is they are myopic. Our software provides us with 20/20 vision: it predicts their next mutation before they make it, as well as all possible mutations they could make down the line," says Jonathan Jou, another of Gavilán's co-founders. "Knowing how cancer cells mutate allows us to design drugs that work both now and later, as they evolve" adds Bruce R. Donald, co-founder of Gavilán and the James B. Duke Professor of Computer Science, Chemistry and Biochemistry at Duke University.
Like a chess grandmaster, Gavilán thinks many moves ahead—reducing development time and the nearly $2 billion cost of bringing a drug to market.
"We can optimize drugs to bind more potently, to multiple targets, while keeping benign parts untouched—even as the targets mutate—without causing toxicity," says Mark Hallen, a co-founder of Gavilán. "To find the ideal drug, our platform evaluates one hundred trillion combinatorial structures per day."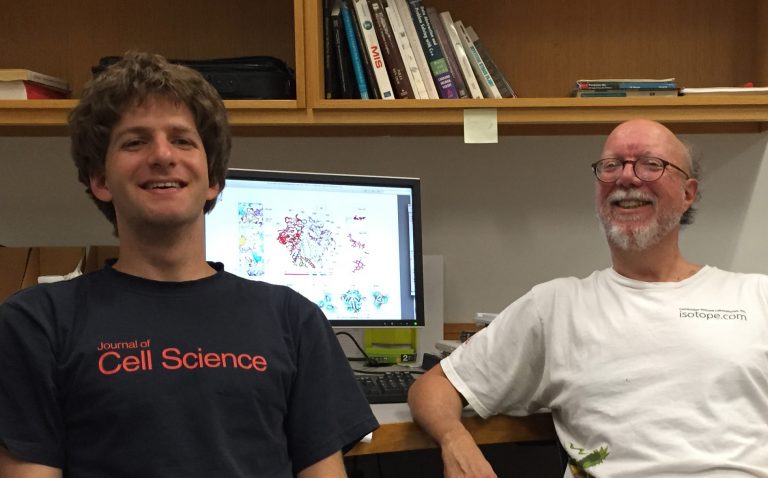 The potential cost and time this would save in drug design and the impact this could have on human health has garnered the attention of San Francisco-based IndieBio, a premier start-up accelerator for biotechnology. There, Gavilán will be on the fast-track for moving their novel idea to a commercial product.
Creating Gavilán Biodesign at Duke
This idea of targeting drug resistance first started in Bruce Donald's lab at Duke University with the development of OSPREY, an open-source software suite validated in multiple papers predicting drug resistance in cancer and MRSA. Gavilán has taken the foundations of OSPREY and built upon it new features to develop a suite of programs that can out-think, out-maneuver, and out-flank bacteria, viruses, and cancer cells.
Spinning out a company like Gavilán requires four things: a team of great entrepreneurs, a compelling vision, solid science, and a strong technology. Even with all these things in place, navigating the first steps can be challenging. Duke's Office of Licensing & Ventures (OTC) offers help in protecting and moving novel ideas forward.
Selecting the optimal model for licensing software can be a critical determination that can drive business and provide protection for valuable intellectual property (IP) rights. So, the next step was to meet with Dinesh Divakaran, a software licensing specialist in OTC.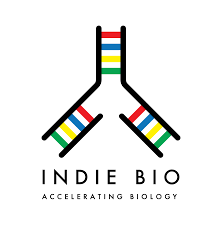 Now, with their IP secured, Gavilán's game-changing idea and strong founding team are getting big attention from the right people to help take the next step to commercialization.
Having been selected from hundreds of applicants, Gavilán has moved their company to San Francisco to start a four-month program that will turn these scientists into successful entrepreneurs with the help of seed-funding, lab space, computational clusters, mentoring, and venture capital (VC) days.
"At IndieBio we first key in on great founders. Gavilán's founding team has deep expertise and ability to communicate both their scientific insight and how it translates to solving a large, difficult problem," said Alex Kopelyan, Program Director & Partner for IndieBio.
For an early start-up, high caliber partners are essential and Gavilán's founders feel this partnership is a master move that will turn their idea into a great success.
All founders of Gavilán Biodesign are current or past members of Bruce Donald's laboratory in Computer Science, Chemistry, and Biochemistry at Duke University.