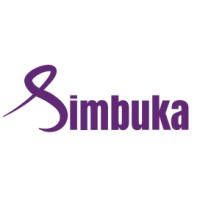 Simbuka
Simbuka is a Social Enterprise registered in Rwanda that positions environmental technologies and solutions for private sector investment and scale through technology validation and identification of an appropriate business model. Simbuka develops and implements adequate pilot programs to ensure the required resources are available and demonstrate economic viability in Rwanda and across the continent. By leveraging existing non-government and government programs in environmental management, WaSH (Water, Sanitation, and Hygiene) and manufacturing, Simbuka identifies appropriate partners to integrate innovation into the wider socio-economic framework, thus safeguarding continuation beyond the initial deployment.
Simbuka is currently exploring pilot opportunities and business models for technologies developed by the 
Duke University Center for Water, Sanitation, Hygiene and Infectious Disease (WaSH-AID)
, North Carolina State University, and Triangle Environmental.
S.H.E. – Safe Hygiene For Everyone
Menstrual Hygiene and Health (MHH) is a neglected sanitation topic in emerging markets, and menstrual waste disposal is particularly absent in many shared and public settings. Waste streams are growing with increased urbanization and access to disposable products. Safe, discreet and compact disposal options, such as the S.H.E., can empower women and girls, support better health and a cleaner environment. S.H.E. is a fully automated, sterile, sanitary pad disposal unit engineered to provide dignity and privacy, waste reduction and safe hygiene. With a capacity of up to 15 pads at a time and a processing time under 15 minutes, S.H.E. thermally treats pads between 800 and 900°C, emitting virtually no smoke and producing minimal ash. Center for WaSH-AID, Biomass Controls
Dr. Ngaboyamahina
NgaboyamahinaDr. Ngaboyamahina is the Founder and Managing Director of Simbuka. He's also a Research Scientist at the Duke Center for WaSH-AID (Water, Sanitation, Hygiene and Infectious Disease) where he leads R&D activities that encompass waste treatment and technology transfer under the Bill & Melinda Gates Foundation-supported Reinvent the Toilet Challenge. The Center for WaSH-AID is an intensely collaborative translational research team, working closely with academic, non-profit, and private industry partners to facilitate the development and sustainable deployment of novel technology-based health solutions around the world.