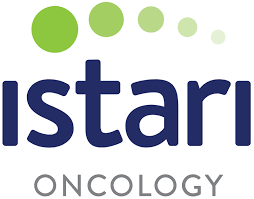 Istari Oncology, Inc
ISTARI Oncology is developing a glioblastoma treatment that uses a modified poliovirus to target cancer cells.
Istari Oncology, Inc. is a clinical-stage biotechnology company focused on novel immuno-oncology and immunotherapy platforms for the treatment of glioblastoma and a wide variety of tumors. The company was founded by Darell Bigner, MD, and Matthias Gromeier, MD, of Duke University Medical Center in 2016. Both are leaders in their respective research fields of virology, immunology, monoclonal development and clinical medicine, particularly in the treatment of brain tumors.
Our core technology assets are:


PVS-RIPO, a prototypic oncolytic recombinant polio virus vaccine, in a Phase 2 study for recurrent glioblastoma (GBM)


A series of Antibody-Drug Conjugates (ADCs) comprising antibodies or antibody fragments to a variety of oncology targets – presently conjugated with PE-38 toxin to maximize the killing effect in a Phase 1 study
We believe that our technologies have applicability beyond glioblastoma with additional and accessible major solid tumor types as targets. Numerous solid tumors have shown a high level of expression of the CD155 receptor target for the polio virus. Pre-clinical work is underway at Duke to explore the viability of these targets, such as melanoma and prostate, lung, breast, pancreas and stomach cancer, for clinical development.
The research and clinical development of our immunotherapy technology platforms originated from The Preston Robert Tisch Brain Tumor Center (PRTBTC) at Duke University Medical Center. In 2016, Duke University licensed a broad range of patents and patent applications to Istari Oncology and provided access to additional intellectual property created at Duke to continue clinical and commercial development of these technologies.