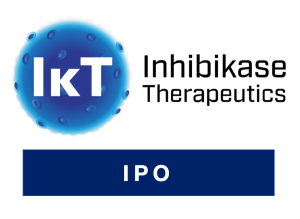 Inhibikase Therapeutics
Inhibikase is a clinical-stage specialty pharmaceutical company focused on developing and commercializing small-molecule kinase inhibitor therapeutics for the safe and effective treatment of CNS diseases, including diseases of the brain.
Our proprietary RAMP (Re-engineering Approach with Metabolism Preserved) drug innovation engine enables us to design and develop novel small-molecule product candidates that leverage the clinical experience gained from currently marketed kinase inhibitor drugs that target non-CNS diseases. Using this established knowledge as a starting point, we pursue the clinically validated kinases as targets for the creation of novel drugs with enhanced efficacy and improved safety that may be administered chronically and systemically to treat kinase inhibitor-sensitive CNS diseases.
Kinase inhibitors that block the abnormal activation of protein kinases are a well-established drug class for cancer treatment. Inhibikase is leveraging established knowledge about clinically validated kinase inhibitor drugs that target non-CNS diseases to establish a new class of targeted therapies for CNS diseases.
We believe that we are at the forefront of improving treatment outcomes in kinase-sensitive CNS diseases.