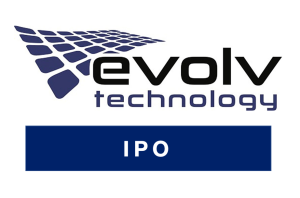 Evolv Technologies
New metamaterials-based imaging and detection technology for use in airports and other high-risk facilities


Evolv has four distinct divisions, each is inspired by the same commitment; to the health of our environment; to well-being of community members; and to the safety of professionals who serve the public good. Evolve understands the diversity of need within the fields of expertise we serve. Yet, while each of our divisions serves niche markets, they share the same passion for technological innovation. This passion is a catalyst for solutions that are practical, effective and creative; regardless of how large or small the project may be. Whether you are a fortune 500 company, a municipality, a hospital or a small medical practice, it is our vision that every relationship is for the long term and that each of our clients benefit fully from current innovative technologies.




---
Success Story
Weapons-Detection Company Evolv Goes Public After Closing SPAC Deal
Boston Globe, July 19, 2021–Evolv Technology, a Waltham-based security-tech company, began trading on the Nasdaq stock exchange on Monday, following its completed merger with a special purpose acquisition company. It trades under the ticker symbol EVLV.
READ THE FULL STORY HERE
A Bill Gates-Backed Waltham Security Company Aiming To Improve Safety At Venues Ranging From Massive Sports Stadiums To Small Concert Halls Has Raised Another $12 Million As It Continues To Expand.
"We started Evolv because we saw a need to really rethink physical security, especially for crowded places and soft targets," said Mike Ellenbogen, chief executive of Evolv Technology.
"There's a real need to screen more people, more quickly, more securely for venues that have to screen large crowds."
Evolv's security system eschews the standard rec­tangular metal detectors for a combination of millimeter wave detection — the same technology used in new airport security machines — facial recognition and artificial intelligence. That means attendees at an event can walk through the security checkpoint without having to empty their pockets.
"Evolv exists to help those security professionals do that in a way that is faster, more efficient and balances the need to detect the threats from the crowd with the visitor experience," Ellen­bogen said. "People can just walk through without having to dump their pockets out."
READ THE FULL STORY
One of California's busiest airports is equipped with multi-threat detection capabilities to protect against firearms and explosive incidents
BOSTON–(
BUSINESS WIRE
)–As an innovator in airport security, 
Oakland International Airport
 (OAK) announced today it has installed the 
Evolv Edge™
, a physical threat detection and prevention system powered by artificial intelligence, to streamline its employee screening program. This installation enhances OAK's security posture by protecting against metallic and non-metallic threats while simultaneously improving operational efficiency.
OAK is committed to applying advanced, innovative solutions to complex security operations. The TSA acknowledged this commitment by selecting OAK as a TSA Innovation Site, a prestigious distinction that promotes improved efficiency and allows the Airport to try technologies to benefit its growing passenger and employee base.
READ THE FULL STORY