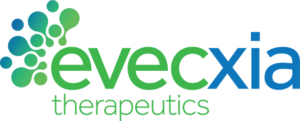 Evecxia, Inc
Novel treatment approach for treatment resistant depression via an extended release formulation of 5HTP
Evecxia is a privately funded, clinical stage pharmaceutical company co-founded by Duke neuro-psychopharmacologists, Dr. Marc Caron and Dr. Jacob Jacobsen, located in the Research Triangle Park, NC. Evecxia's singular mission is to develop and commercialize EVX-101 to treat patients suffering from disabling, common, and costly neuropsychiatric conditions in which current therapies, in many cases, are sub-optimal.
Evecxia is the first company dedicated to realizing the therapeutic potential of 5-hydroxytryptophan via specialized Rx combinations and drug delivery dosage forms.
About EVX-101
EVX-101 is a unique and proprietary oral slow-release formulation of 5-hydroxytryptophan (5-HTP) and low-dose carbidopa. Initially, EVX-101 will be developed and positioned as a first-line adjunctive treatment in depressed patients responding inadequately to conventional antidepressants. As an antidepressant, the development of EVX-101, a new chemical entity (NCE), is uniquely de-risked because the therapeutic mechanism–elevating extracellular serotonin beyond the effect of conventional SSRI/SNRI antidepressants–enjoys human proof-of-concept (POC) for efficacy and safety.
Evecxia Therapeutics Announces Leadership Transition to Support Next Phase of Development and Growth