Sparta Biomedical, Dr. Wiley highlighted by WXII 12 News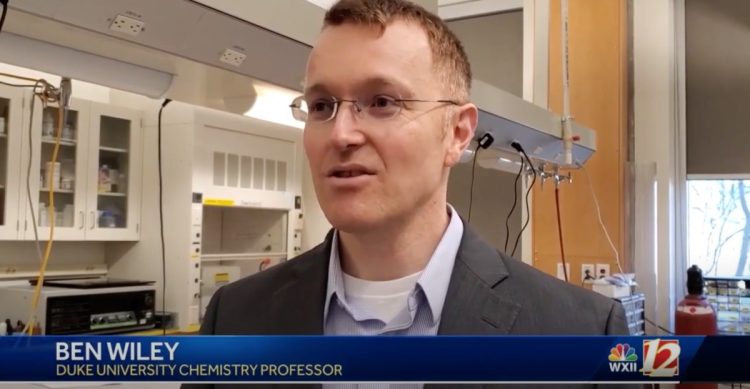 Professor of Chemistry Dr. Benjamin Wiley was interviewed recently by Winston-Salem TV station WXII 12 News about the synthetic cartilage his lab developed.
The technology was licensed by Triangle area start-up, Sparta Biomedical, where Dr. Wiley serves as Chief Technology Officer and Lead Inventor. Dr. Wiley was also recently featured at the 2022 Invented at Duke celebration event and Sparta Biomedical is a portfolio company of Duke Capital Partners.
OTC is proud to have this ongoing engagement with Dr. Wiley during his innovation and commercialization journey – and we are excited to build more of these kinds of longitudinal relationships. Disclose your invention to start YOUR journey!