Robin Rasor Named Associate VP for Translation & Commercialization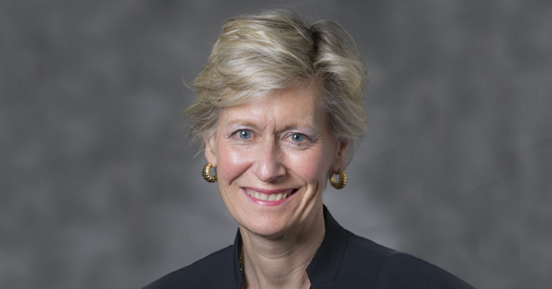 Expanded Role is Part of University's New Focus on the Marketplace
By Duke Today Staff
DURHAM, N.C. – Duke's Office of Translation and Commercialization is getting a new name as part of the drive to expand Duke's commercialization efforts, and its director is getting a new title.
Robin Rasor has been named the University Associate Vice President for Translation and Commercialization.
The re-named Office of Translation & Commercialization that she leads oversees the protection, marketing and licensing of innovations made by Duke inventors. Its New Ventures group provides assistance to faculty or staff who want to explore starting their own companies around their ideas.
"The university's pipeline and the deal flow that comes out of it have grown quite nicely over the past few years," said Rasor, who joined Duke five years ago. "In particular, we have focused on ensuring that our agreement terms are commensurate with our peers and  that we close as many deals as possible. The number of our startups has increased and we're focused on the quality of the startups in terms of their attractiveness to investors and potential for exits via public markets or acquisitions."
Just over a year ago, Rasor also added a two-person team that directly markets Duke technology and innovations to potential licensees and research partners. "The result is more  companies talking to faculty about their research and technologies," she said.
"Sometimes that results in research dollars; sometimes that results in a license; sometimes it results in both."
When it comes to nurturing startups and helping them find funds and leadership talent, Rasor's office has always engaged with their counterparts at UNC-Chapel Hill. But now the partnership will be even stronger, with a recently announced $750,000 grant to create a startup entrepreneurial hub. This collaboration will expand both schools' ability to provide their startups with market analysis, leadership talent, potential investors and hopefully, deals. The hub launches this summer and aims to create 18 new startups in the next year and a half.
Last year alone, Duke created 17 startups and 105 licensing agreements, while bringing in $65 million in revenue.
"I came here with a vision: 'I want Duke to be in the national conversation about innovation and entrepreneurship,'" Rasor said. "While we're not on the coasts, we are a major research university with deep capabilities in areas as diverse as gene therapy and gene editing, vaccine technologies, medical devices, machine learning and digital health and quantum computing."
"We are definitely making progress as evidenced by the increased numbers of licenses and startups," Rasor said. "But we have a chance to continually do better with the ongoing re-structuring of how we manage translation and commercialization at Duke."
Rasor came to Duke from the University of Michigan, where she had been managing director of licensing. She also worked in licensing at The Ohio State University and Battelle Columbus Laboratories. She has an MS in genetics from Ohio State and a BS in bacteriology and zoology from Ohio Wesleyan University. She is also a past president of both the Board of Governors of Certified Licensing Professionals and the Association of University Technology Managers (AUTM).