Polarean Imaging bags $10.7M fundraising; welcomes new strategic investor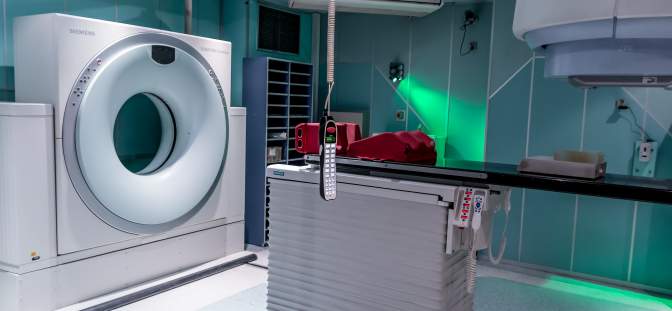 Polarean Imaging PLC (LON:POLX) has conditionally raised £8.4mln (US$10.7mln) before expenses as it applies for US regulatory approval for its drug-device combination.
The North Carolina-based company said the extra cash would strengthen its balance sheet while it prepares for the new drug application (NDA) for its hyperpolarised 129-Xenon gas MRI technique, which is planned for submission to the US Food & Drug Administration during the third quarter of the year.
Polarean said the new funds will be used to support the preparation and submission of the NDA, the initial preparation for commercial launch following submission of the NDA, and to provide additional working capital to build and sell additional polarisers.
In January the company said two phase III clinical trials "validated the belief" that its technology allows doctors and surgeons to visualise aspects of lung function that have gone undetected using traditional MRI techniques.
Both phase III trials met their primary endpoint, which means they succeeded in showing that Polarean's technology was at least equivalent to an approved comparator called 133 Xenon Scintigraphy.
The placing saw a total of 46.6mln ordinary shares issued at a price of 18p apiece, with one of the new investors being Milan-based diagnostic imaging specialist Bracco Imaging.
Bracco Imaging pledged £2.2mln as part of a subscription agreement to buy 12.2mln shares at the fundraising price, giving it a 7.6% stake.
The fundraising will be subject to shareholder approval at a general meeting in London on 1 April.
Polarean chief executive Richard Hullihen said: "We are extremely grateful for the ongoing support from our existing shareholders and along with some new institutions, we are delighted to welcome Bracco, a world leader in diagnostic imaging, to our shareholder register."
Fulvio Renoldi Bracco, CEO of Bracco Imaging, said: "This investment is part of our strategy to support the advancement of unique diagnostic technologies, such as Polarean's, to address unmet medical needs."
Following completion of the capital raise, and for so long as it holds at least 7mln shares, Bracco will have the right to nominate one non-executive director to the board.
[Originally posted by Proactive — Mar 13, 2020]