PhaseBio Announces First Patient Dosed in Phase 2b Clinical Trial of PB2452 for Reversal of the Antiplatelet Activity of Ticagrelor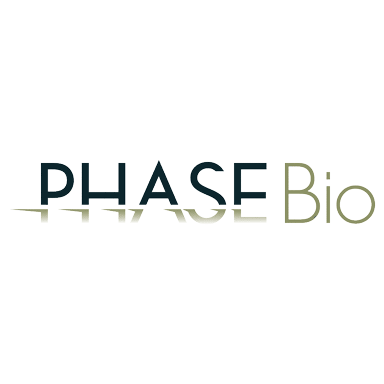 PhaseBio Pharmaceuticals, Inc. (Nasdaq: PHAS), a clinical-stage biopharmaceutical company focused on the development and commercialization of novel therapies for cardiopulmonary diseases, today announced that the first patient has been dosed in a Phase 2b clinical trial of PB2452, a novel, recombinant, human monoclonal antibody antigen-binding fragment designed to reverse the antiplatelet activity of ticagrelor in major bleeding and urgent surgery situations.
The Phase 2b multi-center, randomized, double-blind, placebo-controlled trial is designed to evaluate the safety and efficacy of PB2452 in reversing the antiplatelet effects of ticagrelor as part of a dual antiplatelet regimen including low-dose aspirin. Additionally, the Phase 2b trial marks the beginning of United States Food and Drug Administration ("FDA")-aligned registrational trials to support the submission of a Biologics License Application ("BLA") for potential accelerated approval of PB2452. Approximately 200 older and elderly (ages 50-80) subjects are expected to be enrolled, resembling the patient population most likely to be treated with ticagrelor and potentially benefit from PB2452, if approved. Subjects will be randomized in a ratio of 3:1 and will receive either PB2452 or placebo, with approximately 150 subjects receiving PB2452. The primary endpoint of the trial is reversal of the antiplatelet effects of ticagrelor with intravenous infusion of PB2452 or placebo, as measured by the VerifyNow® PRUTest® biomarker.
"We are pleased that the first patient has been dosed in the registrational Phase 2b clinical trial of PB2452, as it signifies continued progress on our Accelerated Approval pathway discussed with the FDA at our End-of-Phase 1 meeting," said John Lee, M.D., Ph.D., Chief Medical Officer of PhaseBio. "We continue to be encouraged by the potential of PB2452 to address a significant unmet need for patients by reversing the antiplatelet activity of ticagrelor in major bleeding and urgent surgery situations. Our plans to initiate our Phase 3 trial in the first quarter of 2020 and potentially submit a BLA for PB2452 in the second half of 2022 remain on track."
[Originally posted by PHASE Bio — October 15, 2019]