PhaseBio Announces Financing and Co-Development Collaboration with SFJ Pharmaceuticals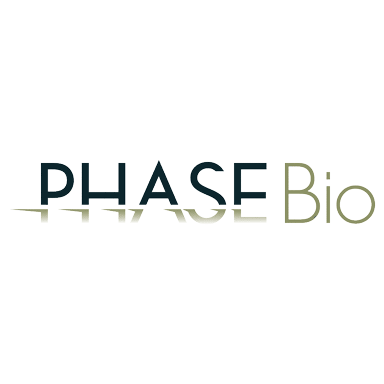 PhaseBio Pharmaceuticals, Inc. (Nasdaq: PHAS), a clinical-stage biopharmaceutical company focused on the development and commercialization of novel therapies for cardiopulmonary diseases, today announced a financing and co-development collaboration with SFJ Pharmaceuticals to support the development of PB2452, a reversal agent for the antiplatelet therapy ticagrelor. SFJ Pharmaceuticals is a global drug development company backed by Blackstone Life Sciences and Abingworth.
The collaboration between SFJ and PhaseBio will support the global development of PB2452, which is designed to reverse the antiplatelet activity of ticagrelor in major bleeding and urgent surgery situations. Under the terms of the agreement, SFJ has agreed to fund up to $120 million to support the clinical development of PB2452 and to assume a central role in global clinical development and regulatory activities for PB2452 outside the United States. SFJ will fund up to $90 million of development expenses through the end of 2021 and up to an additional $30 million based on PhaseBio meeting specific, pre-defined clinical milestones for PB2452.
"This innovative collaboration with SFJ provides PhaseBio with substantial funding to continue the rapid advancement of our lead program, PB2452, and enables us to efficiently extend our global reach," said Jonathan P. Mow, Chief Executive Officer of PhaseBio. "SFJ's global drug development and regulatory expertise, coupled with a track record of success in accelerating and advancing late-stage development programs for large, multi-national pharmaceutical companies, make it an ideal partner. The collaboration provides PhaseBio with financial flexibility while allowing us to retain full commercial rights and mitigate our global development risk."
Under the terms of the PB2452 agreement, PhaseBio will pay SFJ a series of annual payments over seven to eight years following receipt of regulatory approvals in the United States, the European Union and either China or Japan, with the majority of payments to SFJ due in years three to seven following each respective regulatory approval. If PB2452 does not receive regulatory approval in a specific territory, PhaseBio will not owe any payments linked to that territory. In general, the amount to be repaid by PhaseBio will not exceed five times the amount funded by SFJ. PhaseBio will retain exclusive worldwide commercial rights to PB2452.
[Originally posted by PHASE Bio — Jan 10, 2020]