PhaseBio Announces Completion of Phase 2a Clinical Trial of PB2452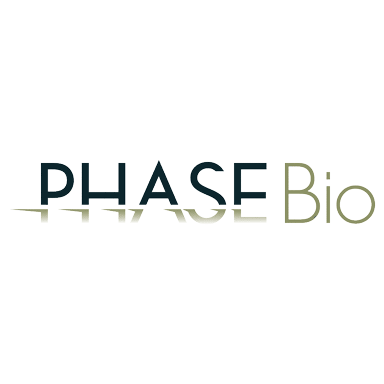 PhaseBio Pharmaceuticals, Inc. (Nasdaq: PHAS), a clinical-stage biopharmaceutical company focused on the development and commercialization of novel therapies for cardiopulmonary orphan diseases, today announced the completion of its Phase 2a clinical trial of PB2452. Full data from the trial are planned to be presented at an upcoming medical congress.
Preliminary Results from Supratherapeutic-Dose Ticagrelor Cohort Are Consistent with Earlier Phase 2a Cohorts and Previously Published Phase 1 Trial. In the trial, PB2452 achieved immediate and sustained reversal of ticagrelor in older (ages 50-64) and elderly (ages 65-80) subjects on dual antiplatelet therapy of ticagrelor and low-dose aspirin. PB2452 was generally well tolerated, with only minor adverse events reported. These results are consistent with the results observed in healthy younger subjects treated with ticagrelor in the previously published Phase 1 trial. The older and elderly subjects in the Phase 2a trial resemble the patient population most likely to be treated with ticagrelor and to potentially benefit from PB2452, if approved.
Based on guidance provided by the U.S. Food and Drug Administration ("FDA") during the PB2452 End-of-Phase 1 meeting in July of this year, the Phase 2a trial also investigated a PB2452 regimen for the reversal of supratherapeutic doses of ticagrelor in healthy younger subjects. In the supratherapeutic-dose cohort, PB2452 demonstrated immediate and sustained reversal of ticagrelor and was well tolerated, consistent with the earlier cohorts in the Phase 2a and Phase 1 trials. Statistically significant reversal of the antiplatelet activity of supratherapeutic blood levels of ticagrelor was achieved within 5 minutes of initiation of PB2452 infusion and sustained for 24 hours. Platelet function was normalized by 30 minutes following initiation of PB2452 infusion and remained normal for 24 hours. Based on the preliminary results from this cohort, PhaseBio believes that it has identified an appropriate PB2452 regimen for use in patients who may have supratherapeutic blood levels of ticagrelor as a result of ticagrelor drug-drug interactions or overdosage.
"With the successful completion of our Phase 1 and 2a studies, we are excited to be moving forward into our registrational studies for PB2452," said John Lee, M.D., Ph.D., Chief Medical Officer of PhaseBio. "Our defined regulatory path for PB2452 remains on track as we prepare to advance the program into a Phase 2b trial in the fourth quarter of this year and a pivotal Phase 3 trial in the first quarter of 2020. We continue to be encouraged about the potential of PB2452 to address a significant unmet need for patients by reversing the antiplatelet activity of ticagrelor in major bleeding and urgent surgery situations."
[Originally posted by west — September 24, 2019]