PhaseBio Announces Acquisition of Novel Oral Aldosterone Synthase Inhibitor to Develop for Treatment-Resistant Hypertension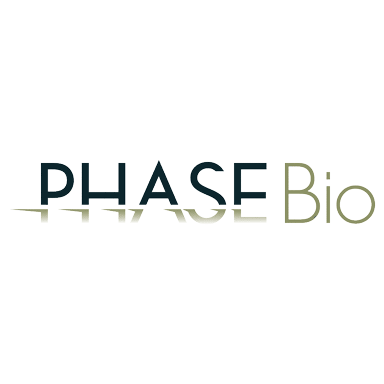 PhaseBio Pharmaceuticals, Inc. (Nasdaq: PHAS), a clinical-stage biopharmaceutical company focused on the development and commercialization of novel therapies for cardiopulmonary diseases, today announced that it has signed an agreement with Viamet Pharmaceuticals Holdings, LLC and its wholly-owned subsidiary, Selenity Pharmaceuticals (Bermuda), Ltd., to acquire all of the assets and intellectual property rights related to certain novel aldosterone synthase inhibitors, including the company's lead development compound formerly known as SE-6440 or VT-6440.
PhaseBio to be responsible for all development, manufacturing and commercialization and will designate the lead development compound as PB6440, which PhaseBio plans to develop for treatment-resistant hypertension. Terms of the agreement include an upfront payment by PhaseBio, development, approval, and net sales milestones and tiered royalties on global net sales.
PhaseBio will be responsible for all development, manufacturing and commercialization of PB6440. In preclinical studies completed to date, PB6440 was observed to be a highly potent and selective inhibitor of aldosterone synthase (CYP11B2) versus the closely-related steroid 11β-hydroxylase enzyme (CYP11B1). PB6440 demonstrated dose-dependent aldosterone reduction without a significant increase in 11-deoxycorticosterone or deoxycortisol in both rodent and primate models. The oral bioavailability and pharmacokinetic profiles appear suitable for once-daily dosing in humans. To date, no evidence of toxicity has been observed in either in vitro toxicity studies or in animal models, including primates. PhaseBio is planning to initiate clinical development of PB6440 pending the completion of nonclinical Investigational New Drug Application ("IND")-enabling studies planned for 2020, which are expected to be followed by an IND filing and a first-in-human study in early 2021.
"Hypertension is one of the key risk factors for cardiovascular disease and has been linked to significant morbidity and mortality," said Jonathan Mow, Chief Executive Officer of PhaseBio. "Despite a broad array of therapeutic options available to manage blood pressure, a significant proportion of hypertensive patients are still not achieving the increasingly stringent blood-pressure goals set by the American College of Cardiology and the American Heart Association. PB6440 represents an exciting, new potential treatment option for patients with treatment-resistant hypertension, and we believe it is an excellent strategic fit with PhaseBio's pipeline of novel therapies for specialty cardiovascular diseases with high unmet need."
[Originally posted by PHASE Bio — Jan 13, 2020]