LUMEDICA VISION RANKED THIRD MOST FUNDABLE COMPANY IN AMERICA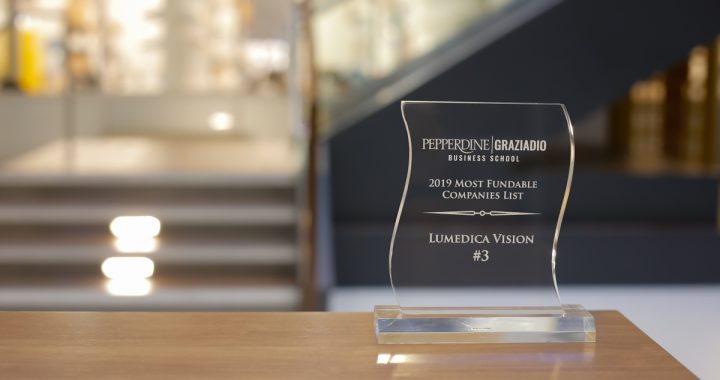 Lumedica Inc., a privately held company focused on improving access to eye care by creating low-cost, high performance, Optical Coherence Tomography (OCT) systems for research and clinical applications, was awarded Third Place in Pepperdine University's Graziado Business School annual survey of the Most Fundable Companies.
Over 3,500 early-stage companies were evaluated as part of the survey in 2019. Winning companies were chosen based on the viability of their business model, size of addressable market, management team expertise, board of advisors, and competitive advantage in their market.
During the final stages, high potential companies were invited for an interview with our selection team and the winners are announced.
Lumedica Vision's presentation focused on the viability of their patented, low-cost eye disease screening device which uses Optical Coherence Tomography, or OCT. OCT is currently the gold standard screening tool for retinal eye diseases, but remains out of reach for many health providers worldwide. Lumedica's affordable, accurate eye-screening device will be affordable, easy-to-use and help prevent blindness in under-served populations worldwide.
"We're so grateful for the recognition by the team at the Graziado Business School and find others getting as excited as we are about the trajectory of our company and technologies," said Lumedica Vision founder, Dr. Adam Wax. "It's also been very constructive to receive feedback from members of the entrepreneurial and investment experts."
[Originally posted by LUMEDICAVISION —Nov 20, 2019]