Kymeta Announces Participation in Viasat's Government Terminal Modification Kit Program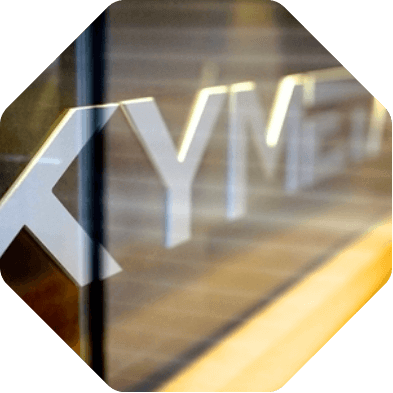 Kymeta—the communications company that is completing the connectivity fabric for everything, everywhere—announced it will participate in Viasat's government-focused terminal modification kit program, which will enable Kymeta's terminals to interoperate with Viasat's current and next-generation high-capacity satellite communications (SATCOM) networks, including its Hybrid Adaptive Network (HAN). The HAN is a SATCOM architecture that allows military users to easily roam among commercial and purpose-built defense satellite networks.
Enabling interoperability between Kymeta's terminals and Viasat's SATCOM networks provides assurance to U.S. Department of Defense (DoD) and international coalition forces that their current inventory of SATCOM terminals will be able to access Viasat's next-generation, high-capacity satellite networks by simple updates to existing terminals without the need to purchase new equipment.
"We welcome companies like Kymeta, who have committed to join us in creating a path to simplify technology logistics and lower total cost of ownership in relation to defense SATCOM networks," said Ken Peterman, president, Government Systems, Viasat. "Our terminal modification kit will help U.S. DoD and international military forces quickly implement an end-to-end hybrid architecture to support their diverse mission sets while using interoperable terminals on the best available SATCOM networks."
"This is the culmination of a dedicated group within Kymeta and Viasat working together to qualify the Kymeta™ u7 terminal to be the first selected into the HAN program," said Walter Berger, President, Chief Operating Officer and Chief Financial Officer, Kymeta Corporation. "It is an incredible accomplishment and we look forward to the success of this partnership."
[Originally posted by KYMETA — October 15, 2019]