Isolere Bio: Inside the journey of a Duke biotech start-up
An innovative biomanufacturing start-up spun out of Duke University, Isolere Bio, has recently been acquired by a global maker of filtration products, Donaldson Company.
As she was finishing her Ph.D. program at the Duke University Pratt School of Engineering, Kelli Luginbuhl was ready to dive into industry: not by joining an established company, but by starting her own.
Alongside her advisor, the Alan L. Kaganov Professor of Biomedical Engineering Ashutosh Chilkoti, and Joe McMahon, a Partner at Bioventure Partners, Luginbuhl co-founded Isolere Bio in 2017 based on technology developed in the Chilkoti lab.
But the story of Isolere Bio's technology, company building, and acquisition is longer than six years. Join us for a behind-the-scenes deep dive into Isolere Bio's journey, as told by its founders.
All mixed up
"Wow, how did you do that?"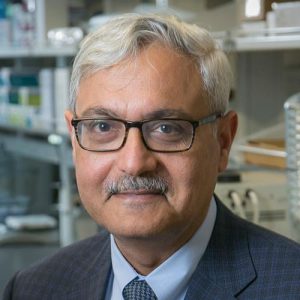 It was the late 1990s and Chilkoti was a recent arrival to Duke, an Assistant Professor of Biomedical Engineering. His very first graduate student, Dan Meyer, had just succeeded in a difficult protein purification – separating and isolating proteins of interest from a complex mixture – and Chilkoti remembers being blown away.
Meyer explained that he fused an elastin-like polypeptide (ELP) to a protein of interest. He then found that the fusion molecule retained the unique property of ELPs: if you raise the temperature, water-soluble ELP molecules coalesce into a water insoluble liquid that separates out from water, like oil separating from water. With this trick, Meyer was able to pull out the protein from his reaction with gentle heat.
"Congratulations," Chilkoti remembers saying, "you invented a new method of protein purification!"
Meyer focused his work in the lab that summer to further develop this phase separation technique, and soon the new Duke lab had its first paper: "Purification of recombinant proteins by fusion with thermally-responsive polypeptides", published in 1999 in the prestigious journal Nature Biotechnology.

Their excitement bubbled up and Chilkoti established a company to commercialize the technology. However, the technology was ahead of its time: complex protein-based therapeutics, likely the biggest market for this biomanufacturing technology, were just beginning to appear. Try as they might, they couldn't get traction in the early 2000s.
This commercial false start was a learning moment for Chilkoti.
"When the world says 'No', you go away, you lick your wounds, and say: 'Okay, I'll wait for a better opportunity,'" says Chilkoti.
The technique did catch the eye of the research world, and established Chilkoti's reputation as the leader of an innovative laboratory. That 1999 article has since been cited a thousand times, and Chilkoti says he still receives correspondence on the paper.
Tagging the right components
"I have a saying that relates to commercializing technology," says Joe McMahon: "You can't push a string – it needs to be pulled from the other side."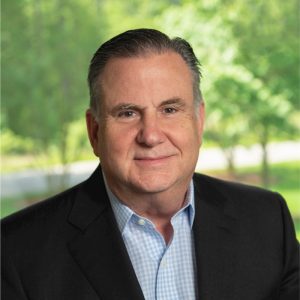 On one side of the string is a technology with a range of potential applications. In order to create real market traction, there must also be a "pull" from the other side of the string, driven by a significant market pain point, sufficient to create the high market interest necessary for commercialization.
Since that 1999 paper published, Chilkoti and Meyer's phase separation technology was ready at one end of the string, but it took almost two decades for the market to start pulling on the other end.
In 2017, Chilkoti met with McMahon, a local serial entrepreneur and Partner at Bioventure Partners who also brought expertise in biomanufacturing as the former CEO of the then recently sold KBI Biopharma, a biopharmaceutical contract development and manufacturing organization. With their combined scientific and business expertise, they realized the timing was ideal to address the significant market pain point driven by the need for better protein purification in the biopharmaceutical industry.
"The founding of Isolere was a little bit of serendipity: right place, right time," says Kelli Luginbuhl.
She's speaking not only of the meeting between McMahon and Chilkoti, but of her own professional trajectory. In 2017, Luginbuhl was finishing her PhD program under Chilkoti's tutelage and was determined to go work for a startup. So, Chilkoti proposed: how would Luginbuhl like to join his new startup?
"I was a little taken aback by the opportunity," remembers Luginbuhl. "But it took about 5 seconds to say, 'Yeah, I would love to do that.'"
There was the small matter of what the startup was about. Chilkoti mentioned it was about purification based on ELPs, which Luginbuhl had worked with for years in his lab. She was hooked on the promise of harnessing this powerful technology.
"We're using a really unique phenomenon, phase separation, which was actually evolved by cells over billions of years to perform very specific separations in a complex cellular environment," says Luginbuhl. "We're taking that same phenomenon and applying it in a way that's very needed for the manufacturing of biologic drugs."
All the pieces were falling into place: The tech was there. The market was calling. And now they had Isolere Bio, with a strong trio of founders. The real hard work could now begin.
Purifying the concept
At first, Isolere Bio focused on purifying monoclonal antibodies, immune system proteins used for the treatment of a variety of diseases including cancer and, more recently, COVID-19. However, despite the promising results they had achieved for antibodies, other methods that had already been developed were working well enough and had strong market penetration.
"The big pivot point, and really Kelli deserves the credit for it, was when she realized that the viral vector market was ripe for plucking," says Chilkoti.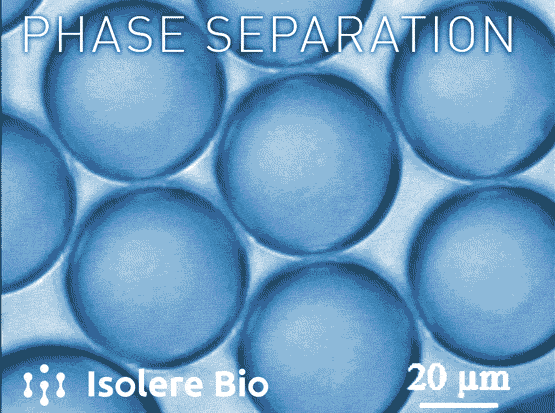 Luginbuhl cites her connection to the Research Triangle biotech sector here in North Carolina as giving her this insight.
"It has been this beautiful hub for gene therapy," says Luginbuhl. "There have been many new companies spun out of Duke and UNC focused on developing gene therapies. We had exposure over time, just by nature of being in this area, to some of the major issues with the purification of viral vectors."
Chiefly, Luginbuhl heard that the purification yields for viral vectors – the reprogrammed viruses used to deliver gene therapies – were hovering in the 10 to 30% range. To put this in perspective, antibody purification achieves about 90%.
This discrepancy in yields stems from the technologies used for purification. The method invented for antibodies does not work well for viral vectors that are orders of magnitude larger in size and complexity.
"So, it was a pretty quick realization that there was a much bigger pain point and need that we could solve with a lot fewer competing products," she says.
Thinking of this pivot really impressed the other co-founders. They knew they had a solid target market now, and a budding entrepreneur they could rely on.
"She's a rock star," McMahon says of Luginbuhl. "As soon as Kelli was ready, which didn't take long, she took on the CEO role as originally planned, and I moved from CEO to the Chairman role."
Extracting a team in a complex environment
At the helm, Luginbuhl began diligently cultivating Isolere Bio, with consistent help from her most recent alma mater.
"I really see Duke having contributed to this story in a lot of unique ways," says Luginbuhl.

One-on-one mentorship from Duke Entrepreneurs- and Mentors-in-Residence, including from Kurt Schmidt, now Managing Director of Duke Capital Partners, and Inga Deakin, now a Principal at Molten Ventures, helped guide the startup through its early days.
Crucial subsidized facility space was provided by BRiDGE, an incubator that the department of Biomedical Engineering started during Chilkoti's tenure as the Chair of the department, which "allowed us to bootstrap the company and not have to go out and take VC money until it made sense and we had the right story for it," says Luginbuhl.
The Office for Translation & Commercialization supported Isolere Bio throughout its journey as well, from spinning out the startup, to getting the correct licenses set up, to amending these licenses when the business grew and changed. All three founders praised Robin Rasor, the Associate VP of Translation & Commercialization, for her commitment throughout.
"OTC has been great," says Chilkoti. "Robin has the three Rs: rational, responsible, and responsive."
"You need to have a true partnership with a university to commercialize any university technology," says McMahon. "Robin Rasor set the bar very high for how that's done."
"The North Carolina Biotechnology Center has also been highly supportive of many life science companies in this area, including Isolere Bio," added McMahon. "They are a key driver in the growth of this industry in North Carolina."
Beyond all this support, there's also the steady flow of talent in the area.
"We've had a Duke intern every year we've existed and have hired numerous Duke graduates for permanent roles," says Luginbuhl. Another former Chilkoti graduate student and OTC Fellow, Michael Dzuricky, joined Isolere Bio as its Chief Scientific Officer.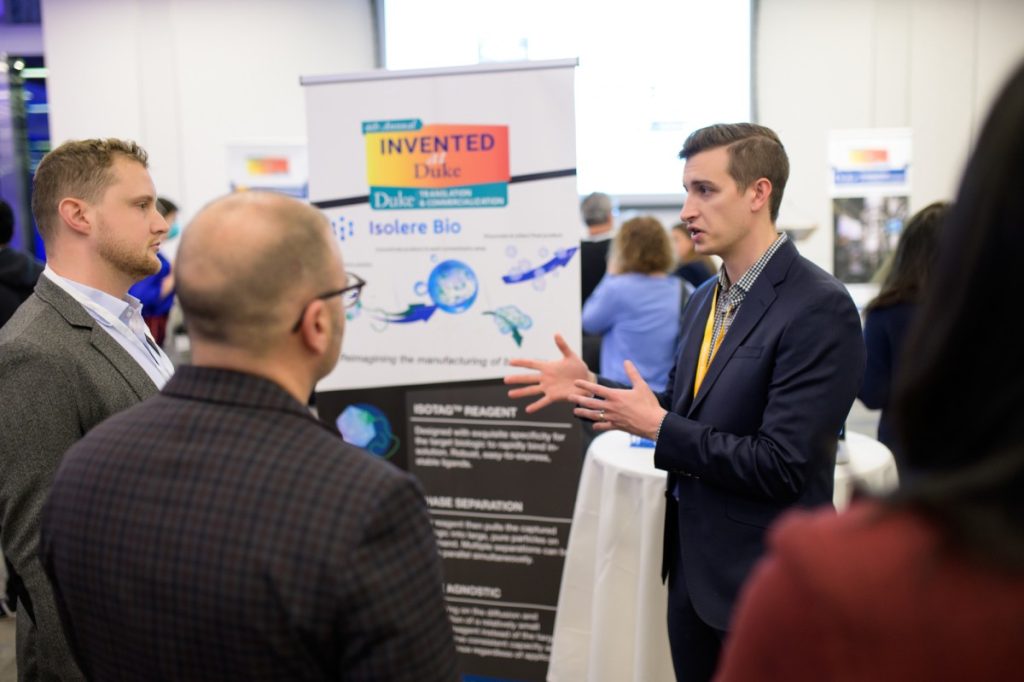 "The access to the universities and talent was huge," says McMahon. "You get these really, really talented, top 1% scientists who can join and really help drive innovation."
"My strategy was: I want to create my own ecosystem," says Chilkoti. "That's what I'm trying to do with all my students. I'm going to make my own students the CEOs because I trust them, I know them, I like them."
Improving the yield
The acquisition by Donaldson is not the end of the line for Isolere Bio or for Luginbuhl.
"The team is staying, I'm staying," says Luginbuhl, emphasizing that Donaldson acquired not only the company's technology but also its talent. "Donaldson is a fantastic company, led by a visionary CEO. The focus this year is really on getting products launched and out into the marketplace. Once we can do that and establish that the technology is something real and valued, there's a laundry list of ideas with which Michael [Dzuricky] and I are excited to build out the pipeline. These ideas go even beyond the biopharma industry into completely new markets."
The founders also hope Isolere Bio's journey will serve as an example other entrepreneurs can take note of in this budding ecosystem in the Triangle of North Carolina.
"As more companies like Isolere get these wonderful success stories, I hope to see the money generated from that success continue to be reinvested in this area," says Luginbuhl. "Starting to see other facets of the entrepreneurship community grow over the last 5 years has been wonderful, from ELN [the Duke Entrepreneurial Leaders Network] to more grassroots efforts of entrepreneurs gathering once a month to provide support. It has all been part of the journey."
To the next generation of entrepreneurs, Chilkoti has this advice: "Follow your passion and be brave." Even if your first company fails, "you're not a failure because of it."
And he hopes more folks choose to remain in the area now that there's more support.
"You have to nucleate the ecosystem," says Chilkoti. "And now people like Kelli and Mike will be the local entrepreneurs who will grow this ecosystem."
To start your own innovation commercialization journey, learn more at the Duke Office for Translation & Commercialization.