From rainforest to RTI International: Anna Kudla, PhD, on applied and basic science
Growing up in New York state, Anna Kudla loved the outdoors.
"We had the four seasons," says Kudla. "I got a taste of the cycle of life, experiencing really stunning summers – lots of wildflowers everywhere, lots of insects."
That love of the outdoors would soon carry Kudla to college, abroad to rainforests, and to Duke University, where she recently completed her PhD studies in the Department of Biology. And, perhaps surprising for a researcher in the basic sciences, this connection to the world around her has informed Kudla's next steps, into the world of technology commercialization.
Natural connections
Bounding around nature as a child, Kudla first wanted to be a marine biologist. But a viewing of a nature documentary about ocean life left her a bit scared of being surrounded by so much water. "Maybe I'll try something else," Kudla remembers thinking.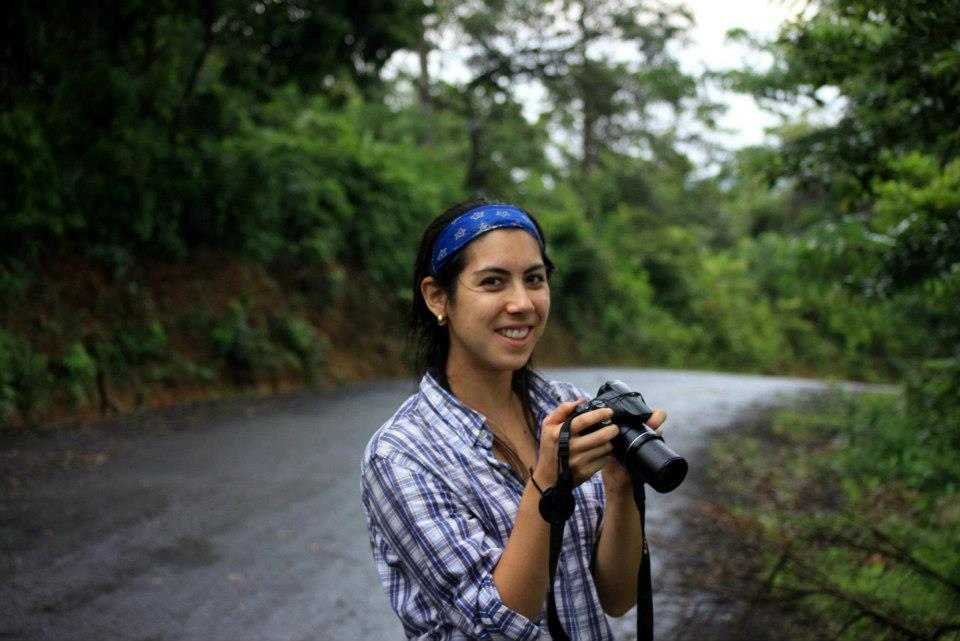 She got that opportunity in her last summer as an undergrad, when she went to Panama to conduct field research. Kudla was there to study treehoppers, a group of insects often sporting a distinctive thorny "helmet" called a pronotum. "It was so magical exploring and learning in the tropical rainforest that I had only seen as images in books," says Kudla. "It was kind of like being a little kid again and going to the zoo for the first time. I was in a state of wonder."
Kudla carried that excitement to the classroom, working as a middle and high school science teacher for four years after graduating from college. But the treehoppers called her back: she returned to them in her PhD work at Duke, studying how the evolutionary novelty of the pronotum may have emerged in this insect group but not in others.
Still, Kudla's experience as an educator made her want to connect the science back to the larger world and ensure societal impact. "I love research science. I love these treehopper insects," she says. "But there were components that were missing for me."
Putting science to work
As she was nearing the finish line of her PhD program, Kudla began looking for alternative, science-adjacent career paths. She found a few options, including science writing and consulting, but was intrigued by technology transfer – the process of shepherding innovations from research labs out into the market.
From a departmental listserv, Kudla learned of the OTC Fellows Program at Duke's Office for Translation & Commercialization, which gives Duke grad students, postdocs, and medical residents training and hands-on experience of assessing and marketing real-life inventions being developed at Duke. She applied and was selected.
"Anyone transitioning from a basic research science position into something that is more translational knows it can be really tricky," says Kudla. "OTC gave me an opportunity to build different skills from the ones I developed in lab and facilitate my transition. For that I am incredibly grateful."
It was an experience she wasn't expecting to have during her basic research-focused time at Duke, but, with a supportive PI, Kudla was able to expand her horizons and see how the skills she acquired in her biology training could be translated to a career path she hadn't thought about previously. The learning curve was daunting, but she faced the challenge and thrived in this new world.
"The part that was hard was identifying the market gap – how does this technology that you're reading about and you're diving into the science of, how does it fit into the bigger picture? That was definitely not something I had thought about a whole lot before," says Kudla.
Working on her very first technology assessment ­– an animal behavioral arena called ST3DIO which was featured at the 2022 Invented at Duke – was a "lightbulb moment" for Kudla: "Oh wow," she remembers thinking, "all of these technologies that I use in the lab, someone thought through how to streamline this process, and now I get to be a part of it. I thought that was super neat."
Through the OTC Fellows program, Kudla continued evaluating and marketing several dozen real-life inventions being currently developed at Duke. She credits this hands-on experience with not only giving her more applied science skills, but also opening up career possibilities she "didn't know existed."
A bright future
"Grad students often feel isolated or get sucked into their hole of research, and breaking out of that and joining OTC at the right moment during COVID was a bright light for me," says Kudla.
As she was finishing up her PhD program and completing her tenure as now an OTC Senior Fellow, Kudla used that bright light to illuminate a new career path. Soon, she will start at RTI Innovation Advisors as part of their medical technology team.
"A lot of the skills that I've learned at OTC will definitely come in handy," says Kudla. "I'm really excited to be working for a nonprofit company whose mission I align with."
As she stays in the Durham, NC area and engages with the local entrepreneurial ecosystem, Kudla hopes she can see other "basic research scientists give themselves the space and time" to think through how their work can have broader applications – "like ripples or concentric circles."
###
Learn more about how Duke students and innovators of all kinds can engage with the Office for Translation & Commercialization.