Evecxia Therapeutics Reports Favorable Data From a Phase 1 Single Ascending Dose Safety/Tolerability/PK/PD Trial of EVX-301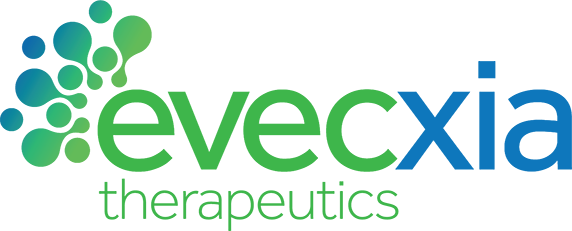 NOTE: Evecxia Therapeutics is a Duke University start-up, founded by inventors Drs. Jacob Jacobsen and Marc Caron (Cell Biology, SOM) around their serotonin synthesis amplification therapeutic technology for mental health applications. This article was first posted on the BusinessWire website.
– Putative therapeutic 5-HTP plasma exposures were rapidly achieved with good tolerability and no safety signals
– Pharmacodynamic biomarker data demonstrate target engagement
– Dose determined for the Phase 2a trial in Major Depressive Disorder patients with ongoing suicidal ideation
March 15, 2023 07:00 AM Eastern Daylight Time
RESEARCH TRIANGLE PARK, N.C.–(BUSINESS WIRE)–Evecxia Therapeutics, Inc. announced favorable safety, tolerability, pharmacokinetics, and pharmacodynamics data from a double-blind, placebo-controlled Phase 1 single ascending dose study of EVX-301 in healthy volunteers pre-treated with escitalopram for three weeks. The Company also announced the planned design of a Phase 2a study to treat ongoing suicidal ideation in patients with Major Depressive Disorder responding inadequately to a first-line antidepressant (selective serotonin reuptake inhibitor (SSRI) or serotonin-norepinephrine reuptake inhibitor (SNRI).
EVX-301 is a proprietary up-to-24-hour (hr) intravenous (IV) infusion of 5-hydroxytryptophan (5-HTP), the natural precursor to serotonin. The Phase 1 trial was double-blind, placebo-controlled, and enrolled 39 healthy subjects in 5 cohorts. Subjects received single 24-hr IV infusions of either EVX-301 (total doses of 1, 2, or 3 mg/kg/24 hr, n=29) or placebo (n=10). Depending on the cohort, either a constant infusion rate or a gradual, titrated infusion rate was used.
Pharmacokinetic Data: Putative therapeutic plasma levels of 5-HTP, approximately 100 ng/ml, were achieved within three to four hours of the start of the infusion with all dose levels with the constant infusion rate. Between-subject variability was minimal.
Pharmacodynamic Data: An acute transient rise in plasma cortisol was used as a validated neuroendocrine biomarker of acute elevation in brain extracellular serotonin. EVX-301 increased cortisol vs. placebo (p<0.05) for all doses with the constant infusion rate, demonstrating target engagement.
Safety and tolerability: EVX-301 at 1 mg/kg administered continuously over 24 hours was safe and well-tolerated in subjects concurrently treated with an oral first-line antidepressant (escitalopram) while demonstrating target engagement (a plasma cortisol rise statistically significant from placebo). Higher doses of EVX-301 were associated with a greater incidence of adverse events, primarily gastrointestinal, and consistent with serotonergic pharmacology. All adverse events considered possibly related to EVX-301 were mild or moderate, generally transient, and not suggestive of new safety signals. EVX-301 was not associated with significant abnormalities in clinical labs, vital signs, ECG, or physical examination.
EVX-301 therapeutic rationale: Suicide, suicidal ideation, and suicide-related behavioral phenotypes such as aggression, impulsivity, loneliness, and low mood have been reported to be associated with low brain serotonin. Conversely, acutely elevating brain extracellular serotonin has been reported to acutely ameliorate aggression and impulsivity and improve mood and social connectedness. Hence, acutely elevating brain extracellular serotonin via serotonin synthesis amplification emerges as a putative pharmacology to treat suicidal ideation.
"We are excited to advance our lead candidate for the rapid treatment of acute suicidal ideation into Phase 2 and for the opportunity to potentially develop a product which could offer meaningful benefit to thousands of patients at imminent risk of suicide," stated Joseph Patti, Ph.D., President and Chief Executive Officer of Evecxia.
Evecxia's planned Phase 2a trial will randomize 40 adults with clinically significant Major Depressive Disorder, despite treatment with a first-line antidepressant and ongoing suicidal ideation, to either a single IV infusion of EVX-301 (1 mg/kg/24 hr) or placebo. Safety, tolerability, PK, and efficacy will be assessed during treatment and follow-up. Efficacy will be evaluated using validated psychometric scales for suicidal ideation and depressive symptoms.
About Evecxia Therapeutics.
Evecxia's mission is to help patients suffering from disabling neuropsychiatric conditions for which current therapies are inadequate. Evecxia is the first company dedicated to realizing the therapeutic potential of amplifying serotonin synthesis to treat brain disorders. Serotonin synthesis amplification is distinct from targeting serotonin transporters (e.g., SSRIs) and receptors (e.g., psilocybin). Evecxia deploys 5-HTP, the natural serotonin precursor, delivered via proprietary drug delivery technologies to achieve sustained serotonin synthesis amplification. Evecxia has two Phase 2 clinical-stage drug candidates in development. EVX-101 is being developed as an adjunctive treatment for depression when first-line SSRI/SNRI antidepressants alone are inadequate. EVX-301 is being developed as a rescue therapy for patients in acute suicidal ideation crisis. Evecxia holds a comprehensive portfolio of issued and pending patents on the 5-HTP sustained-release/serotonin amplification method, doses, formulations, and related technologies.
For additional information about Evecxia, please visit www.evecxia.com.
Contacts
Joseph M. Patti, Ph.D., President & CEO
Evecxia Therapeutics, Inc.
Info@evecxia.com