Evecxia Therapeutics Announces Issuance of US Patent Covering EVX-101 for Depression and Other CNS Disorders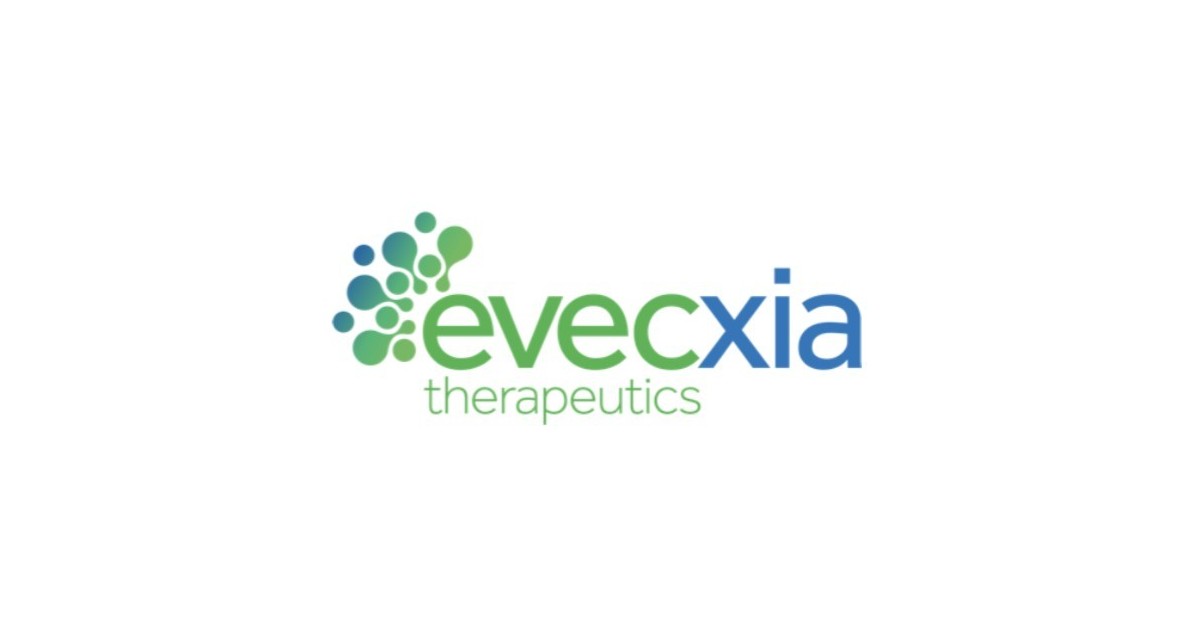 EVX-101 is a clinical-stage drug candidate currently being developed as an adjunctive treatment for when first-line antidepressants alone are inadequate.
RESEARCH TRIANGLE PARK, N.C., May 24, 2022–(BUSINESS WIRE)–Evecxia Therapeutics today announced the issuance by the United States Patent and Trademark Office (USPTO) of an additional patent covering EVX-101.
The additional patent, entitled: "COMPOSITIONS AND METHODS OF ENHANCING 5-HYDROXYTRYPTOPHAN BIOAVAILABILITY", U.S. Patent No. 11,337,963, claims unique dose-ranges and dose-ratios of 5‑hydroxytrytophan (5-HTP) and low-dose carbidopa and methods of administration, to amplify serotonin synthesis in the brain.
The invention builds on novel data that carbidopa at very low doses becomes unexpectedly effective in enhancing 5-HTP bioavailability when the two compounds are slow-release administered orally in close spatial and temporal proximity.
Evecxia is currently conducting Phase 1 single ascending dose (SAD) and multiple ascending dose (MAD) studies of adjunctive EVX-101 in healthy volunteers treated with a first-line antidepressant. The study aims to gain additional information on safety and tolerability, pharmacokinetics (PK), and pharmacodynamics (PD), and to identify maximum tolerated dose (MTD). Additionally, the study will explore potential biomarkers to inform a Precision Medicine strategy for EVX-101 in depression. The Phase 1 study is expected to complete late 2022, whereafter EVX-101 will be ready for Phase 2 development in depression patients responding inadequately to first-line antidepressants alone.
About Evecxia Therapeutics, Inc.
Evecxia Therapeutics is a privately funded, clinical stage pharmaceutical company, located in Research Triangle Park, NC. Evecxia's mission is to help treat patients suffering from disabling neuropsychiatric conditions for which current therapies are inadequate and sub-optimal.
Evecxia is the first company dedicated to realizing the therapeutic potential of amplifying serotonin synthesis to treat disorders of the brain. Evecxia has two clinical stage drug candidates in development, EVX-101 is being developed as an adjunctive treatment, when first line antidepressants alone are inadequate, and EVX-301 is being developed as a rescue therapy in acute suicidal crisis. Evecxia has licensed a comprehensive portfolio of issued and pending patents on the 5-HTP slow-release/serotonin amplification method, formulations, and related technologies from Duke University and Duke-National University Singapore. Further, Evecxia is building an additional patent portfolio, to corroborate and extend the duration of patent protection for EVX-101, EVX-301, and other EVX drug candidates.
For more information about the Evecxia, please visit www.evecxia.com.