Epicenter and ZeroTo510 Present: The Innovation Lab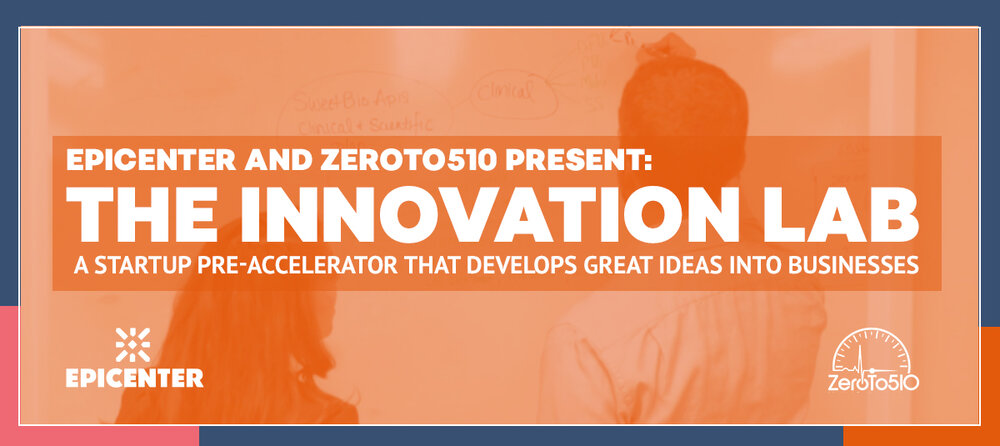 The Innovation Lab was designed to support people with great tech ideas.
To increase the odds of acceptance into larger acceleration programs, ZeroTo510 and Epicenter have partnered to present The Innovation Lab: a virtual pre-acceleration program with a curriculum designed to guide people with idea-stage business concepts through the rigorous process of developing an effective business plan.
Pre-accelerator participants will spend five weeks alongside their peers, business coaches and subject-matter experts who will help them validate their ideas and prepare them for the rigor of a full-time startup accelerator.
The program starts on June 28, 2021 and ends on July 29, 2021.
Application deadline: June 14, 2021