Enzyvant Announces FDA Acceptance of Biologics License Application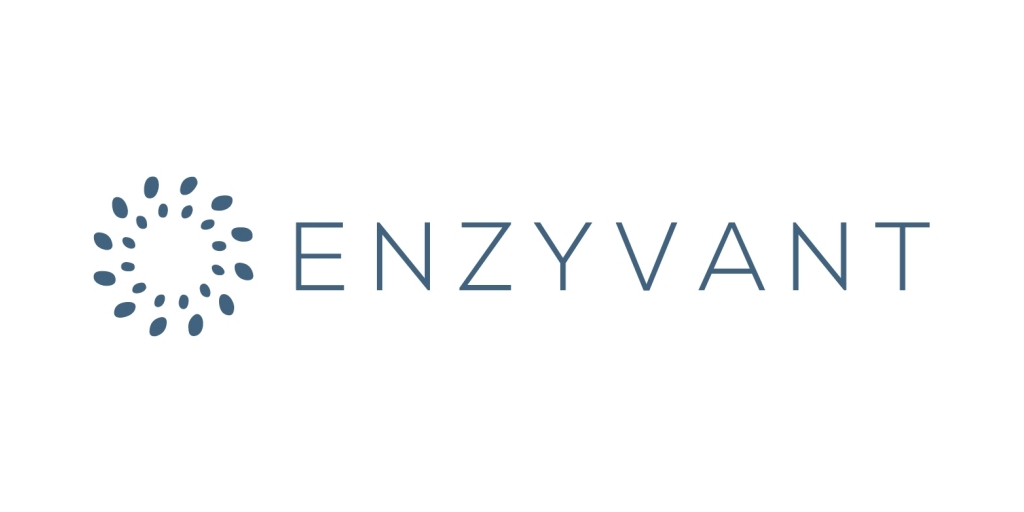 Enzyvant Announces FDA Acceptance of Biologics License Application (BLA) and Priority Review Status for RVT-802, a Novel Investigational Tissue-Based Regenerative Therapy for Pediatric Congenital Athymia
CAMBRIDGE, Mass. & BASEL, Switzerland–(BUSINESS WIRE)–Enzyvant, a biopharmaceutical company focused on developing and commercializing transformative therapies for patients with rare, often fatal conditions, today announced that the U.S. Food and Drug Administration (FDA) has accepted for filing its Biologics License Application (BLA) for RVT-802, a novel investigational tissue-based regenerative therapy designed to treat pediatric congenital athymia, and granted Priority Review.
Congenital athymia is a rare and deadly condition associated with complete DiGeorge Anomaly (cDGA), CHARGE syndrome, and FOXN1 deficiency. At this time, the FDA is not planning to hold an Advisory Committee meeting to discuss the application, and Enzyvant anticipates a regulatory decision in December 2019.
Children with congenital athymia are born without a thymus, resulting in a severe immunodeficiency due to the inability to produce normally functioning T cells, which defend against infection and regulate essential processes in the immune system. Approximately 20 infants are born each year in the United States with congenital athymia, which is fatal if untreated. Death typically occurs in the first 24 months of life due to susceptibility to infection. Currently, there are no FDA-approved therapies for this condition. RVT-802 stimulates and facilitates the body's production of naive, immunocompetent T cells, with the goal of bolstering the immune system and restoring the body's ability to fight infection. Investigational RVT-802 is designed to be administered as a single treatment.
"We are proud to be advancing RVT-802, a regenerative therapy that embodies bold, transformative science. The intense urgency to treat infants and young children who would otherwise succumb to congenital athymia drew us to forge a partnership with Duke University and continues to motivate us to advance toward a potential approval with focus and speed," said Rachelle Jacques, Chief Executive Officer of Enzyvant. "The long-term data for RVT-802 as a one-time treatment reinforces the potentially life-saving value and durable impact of this therapy. We are committed to working collaboratively with payers to establish a value-based reimbursement model that accelerates access for patients."
The BLA filing for RVT-802 included clinical data that demonstrated long-term durability of treatment with RVT-802. At the time of the BLA filing, a total of 93 patients received RVT-802 across multiple clinical studies, including 85 patients who met the criteria for inclusion in the efficacy analysis. The Kaplan-Meier estimates of survival [95% confidence interval] at year one and year two post treatment were 76% [66 – 84] and 75% [66 – 83], respectively. For patients surviving 12 months post-treatment, there was a 93% probability of surviving 10 years post-treatment. During clinical development, the most commonly (≥ 5%) reported RVT-802 related adverse events included thrombocytopenia (11%), neutropenia (8%), pyrexia (5%), and proteinuria (5%).
"The journey of this therapy has involved the dedication and contributions of so many and, most notably, the bravery of patients and their families," said Dr. Louise Markert, Professor of Pediatrics at Duke University School of Medicine, whose pioneering work at Duke led to the development of RVT-802. "It is gratifying to see this therapy advance a significant step closer to a potential FDA approval. We are hopeful we can look to a future of continuing to save children's lives."
"We congratulate the Enzyvant team on this important milestone, as well as Dr. Markert and her colleagues at Duke for their remarkable scientific accomplishments and dedication to athymic patients and their families," said Myrtle Potter, Vant Operating Chair at Roivant Pharma, and Chair of Enzyvant's Board of Directors. "We look forward to the potential of RVT-802 becoming available as an approved regenerative medicine to all families and patients who could benefit from it."
Ms. Jacques will be presenting at Roivant Pipeline Day in New York City tomorrow, June 6, at 4:20 p.m. ET. To request access to the webcast or to learn more about Roivant Pipeline Day, please email pipelineday@roivant.com.
About RVT-802
RVT-802 is a novel investigational tissue-based regenerative therapy designed to treat primary immune deficiency resulting from pediatric congenital athymia. In a healthy, functioning immune system, T cells that start as stem cells in bone marrow become fully developed in the thymus. RVT-802 is designed to replicate this process in the absence of a thymus.
Derived from infant thymus tissue, RVT-802 is processed and cultured prior to implantation into a patient's quadricep muscle. The patient's bone marrow stem cells migrate to the implanted tissue product, where they are trained to become naïve, immunocompetent T cells. With the renewed ability to generate T cells, immune system function can be restored.
[Originally posted by BusinessWire — June 5, 2019]