Echodyne Wins $20M Contract for Radar Systems Designed to Watch U.S. Borders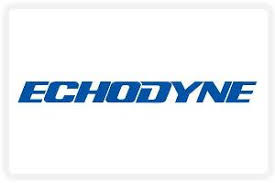 GeekWire, November 2, 2021 –Kirkland, Wash.-based Echodyne says it's won a $20 million, five-year contract from the U.S. Department of Homeland Security's Customs and Border Protection Innovation Team to widen deployment of the company's compact radar systems — and to explore new applications for the radars at America's borders and ports.
Today's announcement marks the latest round of good news for the Seattle-area startup, which was spun off from Intellectual Ventures in 2014 with backing from Microsoft co-founder Bill Gates, Madrona Venture Group and other investors.
Echodyne is one of several Gates-backed ventures that make use of metamaterials, a type of electronic array that makes it possible to "steer" a flat-panel antenna without moving parts. The company has been working with the Department of Homeland Security and industrial partners to adapt its radar systems to monitor movements across border areas — including drone flights.
Thirty EchoGuard radar systems have already been delivered under the terms of the indefinite-delivery, indefinite-quantity contract, Echodyne said in a news release.
"The award of this contract validates our position as a leader in compact, portable ESA [electronically scanning array] radar systems that improve intelligence and surveillance capabilities in the most challenging defense and homeland security applications," Echodyne CEO Eben Frankenberg said.
Frankenberg told GeekWire that EchoGuard has been doing "great work."
"We have radars that are used for counter-drone in a bunch of different places," he said. "One is a contract for the Canadian federal prison system for drone detection, and then a lot of U.S. law enforcement … Homeland Security, Coast Guard, a bunch of DOD [Department of Defense] people as well."
Now Echodyne is expanding its product line with a radar system called EchoShield.
"It's a lot more sophisticated than the current radar, with a lot more capabilities that you want to have in a longer-range radar that aren't as necessary in a shorter-range radar," Frankenberg said. "That radar will be used for many of the same applications, just scanning larger volumes and giving people more advanced warning."
The applications aren't limited to law enforcement and national security.
"We just did a test recently with about a dozen radars spread out around Dallas-Fort Worth," Frankenberg said. "We were looking at the airspace and this big corridor where Bell Textron wanted to fly an autonomous vehicle. They wanted to make sure there were no manned aircraft anywhere in that big corridor. This new radar will help with those applications."
He said EchoShield has roughly three times the range of EchoGuard. For example, the smaller radar can typically track a DJI Phantom 4 quadcopter at a range of 1 kilometer, but the new radar extends that range to 3 kilometers.
During Echodyne's early days, the company focused on building radar systems small enough to be installed on drones as a navigation aid. But Frankenberg acknowledged that he and his team have pivoted toward counter-drone applications, in part due to the Federal Aviation Administration's regulatory process.
"We still have a lot of customers who are flying our radars, and doing flight tests and reporting that data back to the FAA," he said. "But as you're well aware, the FAA has still not granted broad rights to commercial drone operators, and so we just continue to wait for that market to really open up."