Durham biotech startup Baebies adds $6M to funding round
Baebies, a biotech startup developing products and services for newborn screening and pediatric testing, has raised nearly $6 million, raising its latest funding round to more than $18.7 million.
The Durham-based company raised the funds from 135 investors, according to the recent SEC filing.
The round is capped at $19 million, with $238,778 remaining to be sold to meet its goal.
The funding news is another sign that Baebies continues on its upward track.
Baebies' products include SEEKER, a FDA cleared and CE marked newborn screening platform for lysosomal storage disorders, and FINDERTM, a near patient pediatric testing platform that is still under development and not available at this time for sale or use in any territory.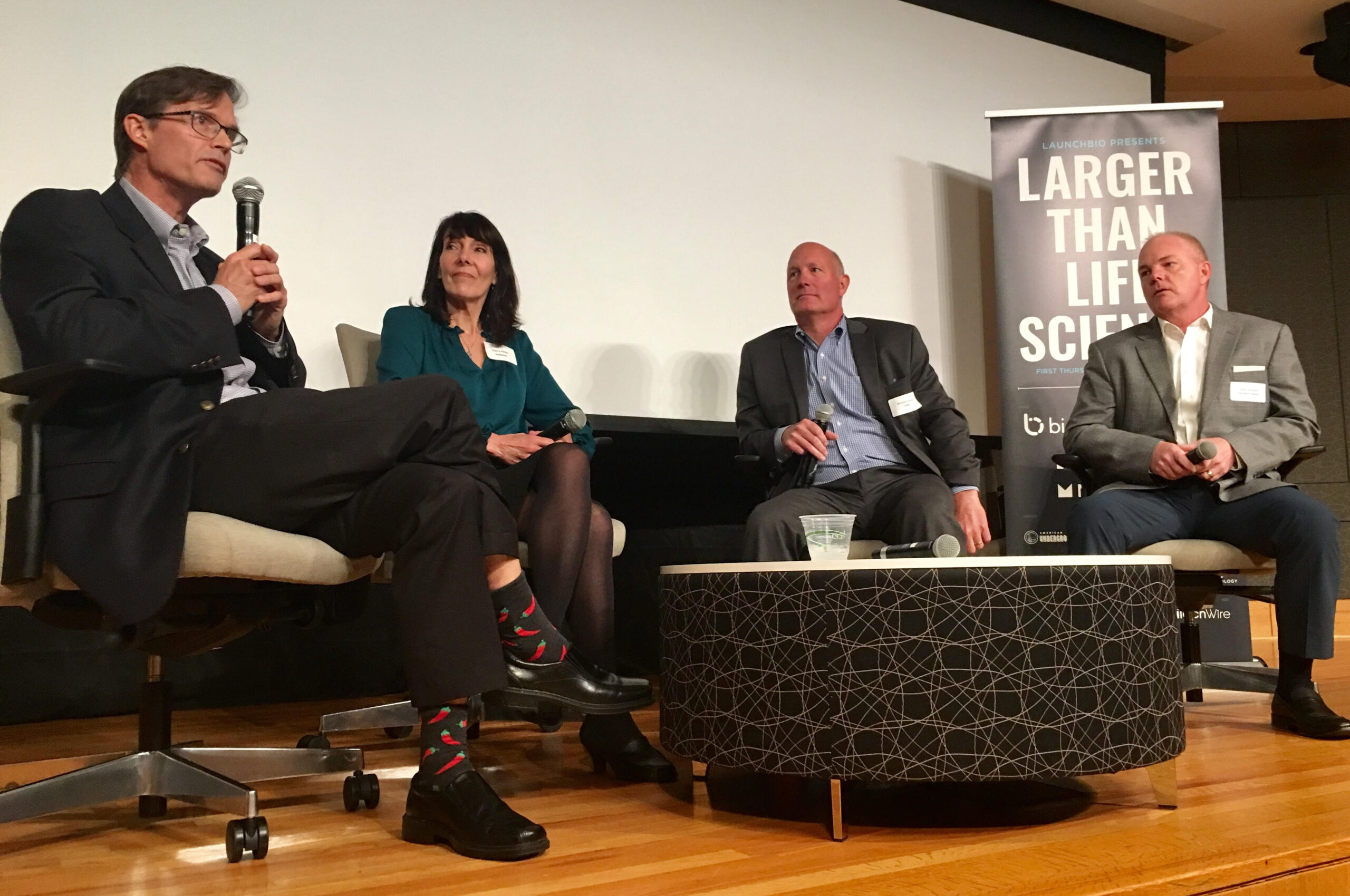 Talking strategic partnerships: Bill Wofford, Debra Miller, Richard West and Chris Pendland at LaunchBio's Invest in Cures forum.
Last year, WRAL TechWire reported that Baebies had formed a three-year strategic partnership with California non-profit, CareDucenne, potentially worth millions. It also raised another $12.3 million in equity that same year.
[Originally posted by WRALTECHWIRE — July 23, 2019]