Duke Entrepreneurs Advance Projects in Summer Accelerator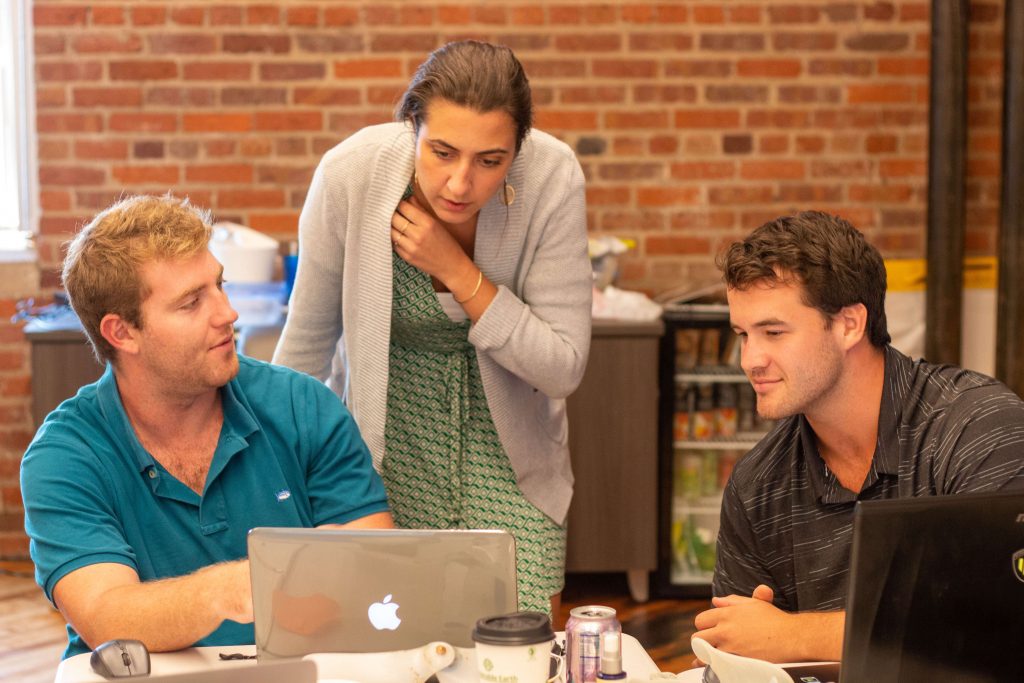 The participants in Duke I&E's inaugural Summer Accelerator, which concluded last week, kicked off every morning the same way. "If you're here, you have to yell with us," said Howie Rhee, Duke I&E's Managing Director of Student Programs. So we stood up, and on the count of three, we yelled in unison at the top of our lungs. It did set the tone: enthusiastic, open, and energetic, if slightly startling for those nearby the classroom.
These Duke students and recent alums are all working on very different projects, but they share an entrepreneurial spirit and a drive to change the world.
Beryl Baldwin '20 had a breast cancer scare at 23, leading her to a mission to normalize bodily self-awareness and self-care. She's been working on a realistic model of a breast containing a tumor to teach young women to perform regular self-exams. Current models for doctors are expensive, some costing up to $500 each; Beryl is working to produce a discreet, low-cost product that can be distributed en masse and help shift the culture. She says the models have the added benefit of serving as stress-relief objects: "Whenever my friends come over, they're like, 'Do you have any boobs I can play with?'"
Antonia Taline de Souza Mendonca, who goes by Tali, is a second-year MBA student at Fuqua who cofounded Balné Brazil, the first Brazilian swimwear brand that's ethical and handmade. Balné won CASE's 2019 launch pad competition, and Tali joined Fuqua's Program 4 Entrepreneurs to work on the business. Watching a video showing the swimsuits being made, she smiled and told me the workers make about 50% more money than at other Brazilian manufacturers.
Clark Bulleit '19 and Kevin Gehsmann '19, who played football for Duke, used their engineering background to create a brace for teammate Daniel Jones after he fractured his clavicle last September. They collaborated with the team's medical personnel and utilized the Innovation Co-Lab and other Duke resources to create a custom product that would maximize security and mobility—enabling the quarterback to return to the field in just three weeks. Based on that experience, the two cofounded Protect3d, which uses 3D-printing technology to create anatomically fitting padding designed to prevent and protect injuries. They're aiming to make this technology fast and affordable so it can be used in training rooms everywhere.