Duke Engineering School Creates Dean for Entrepreneurship Post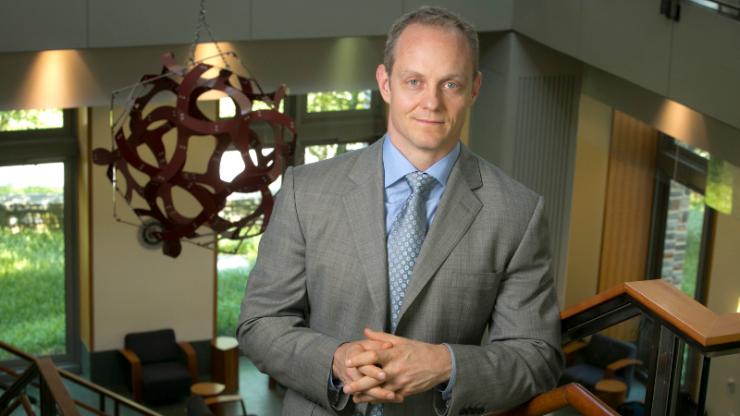 Ken Gall has been appointed Duke Engineering's first associate dean for entrepreneurship, effective June 1, 2019. This new position will help the school live out the fundamental Duke value of "knowledge in service to society" through a dedicated focus on helping our faculty, staff and students positively impact the world through their work, beyond the school's current strengths in pursuing rigorous scholarship and generating new knowledge.
In his new role, Gall will work alongside Bill Walker, the Mattson Family Director of Engineering Entrepreneurship, and Executive-in-Residence Steve McClelland, and in collaboration with the Duke Innovation & Entrepreneurship Initiative, to accelerate and execute on an exciting vision for entrepreneurship based in Duke Engineering.
Specifically, the team will work across curricular and co-curricular programs to help Duke Engineering faculty and students expand the reach of their work through the process of investigating, designing and delivering solutions to societal needs.

[Originally posted by WRALTechWire — April 22, 2019]