COVID-19 Response Funds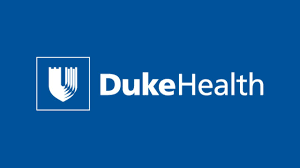 As the COVID-19 outbreak expands in our state and around the world, teams throughout Duke's hospitals, clinics, and research labs are actively monitoring and responding to the developing pandemic in countless ways. Duke is mobilizing to care for patients with the highest quality medical care and is advancing understanding of the virus in order to develop treatments and preventions.
We are grateful for the health care providers who are on the front lines with our patients and for our researchers who are leading efforts to develop a potential vaccine and new treatments. At Duke Health, these courageous individuals are demonstrating dedication, commitment, and perseverance every day.
Gifts to the COVID-19 Response Funds will be used to address the needs of patients and caregivers impacted by COVID-19, to enhance our researchers' efforts to develop and test new tools to combat the virus, and to support emerging areas of greatest need.
You can designate your gift to any one or more of three areas:
Area of Greatest Need
Gifts to support the area of greatest need will help us:
Fill critical gaps and bolster key areas where an infusion of resources can make the biggest difference.
Maintain the flexibility to adapt to changing conditions, meet unforeseen challenges, and seize new opportunities.
As the situation has evolved, so have the needs of our students, health care workers, and patients. The COVID-19 Greatest Need Fund will help Duke Health remain robust and nimble enough to address the challenges this epidemic presents.
MAKE A GIFT TO THE DUKE HEALTH COVID-19 GREATEST NEED FUND
Care Support
Gifts to support patients and our care teams will help us:
Provide personal protective equipment (PPE) for our teams to keep them safe and mitigate spread through the community. If you're interested in donating N95 masks, surgical and looped masks, sealed or unopened boxes of gloves, and/or eye protection such as face shields, please email PPEdonations@duke.edu.
Acquire additional stocks of vital equipment such as ventilators to help the most seriously ill patients.
Respond quickly to the heightened and changing staffing demands directly related to this crisis.
Continue to ramp up our testing capabilities and operate drive-through screening clinics.
To make a non-equipment gift-in-kind, such as catered meals, gift cards, or similar to support the well-being of our staff, please complete the Duke Health – COVID-19 related Gifts Form.
MAKE A GIFT TO THE DUKE HEALTH COVID-19 CARE SUPPORT FUND
Research Support
Gifts to support Duke's research will help us:
Continue to leverage the infrastructure, expertise, and technology in the Duke Human Vaccine Institute and other relevant units to assist ongoing research aimed at developing safe and effective approaches to treat and prevent COVID-19.
Partner with other academic research centers to develop models that mimic the COVID-19 virus, which will enable our researchers to better understand the current outbreak and hopefully mitigate or even prevent future pandemics.
MAKE A GIFT TO THE DUKE HEALTH COVID-19 RESEARCH SUPPORT FUND
Thank you for supporting Duke Health's patients, caregivers, and researchers during this health crisis.
For additional ways to help during this difficult time, please visit Other Ways to Help at Duke Health, Assisting Students at Duke, and our Duke-Durham Fund.