Adheris Health® and Improved Patient Outcomes, Inc. (IPO) Announce Strategic Partnership to Drive Positive Patient Health Outcomes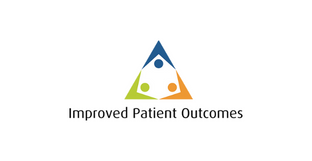 Delivering Behavioral-based Medication Adherence Solutions That Leverage Proven Behavior Change and Proprietary Duke University Evidence-Based Protocols
BURLINGTON, MASS. AND RALEIGH, N.C. (PRWEB) OCTOBER 22, 2021 –Adheris Health, a MedAdvisor company, and leading provider of patient management solutions and Improved Patient Outcomes, Inc., a leader in providing behavioral-based patient engagement and medication adherence solutions, today announced a strategic partnership that combines extensive patient scale and powerful expertise that has been unrealized in the adherence market to-date.
This new partnership combines the premium Adheris Health retail pharmacy network and in-depth real-world data insights with IPO's evidence-based behavioral content protocols developed by Duke University Departments of Medicine and Population Health Sciences that covers over 120 diseases and conditions. It also offers additional patient touchpoints to help close the gaps patients may experience across the continuum of care to drive improved health outcomes.
"We are excited to launch this new partnership as it will offer our clients expanded patient engagement options which can be calibrated to unique patient needs and adherence barriers, providing optimized experiences built on proven content and protocol designs. This unique combination will generate superior outcomes for all stakeholders – patients, prescribers, payers and clients," said John Ciccio, President of Adheris Health.
"This strategic initiative deepens our partnership with Adheris Health through integration and the application of tailored, dynamic behavioral modification solutions to engage, impact and sustain patients and their health outcomes. The 'one-size-fits-all' approach doesn't work; patients are complex and unique. Our multi-channel SaaS platform, deep expertise, and proven behavioral protocols manage the complexity for our clients, and tailor engagement to a patient's uniqueness, driving significantly improved outcomes and high patient retention rates," said Greg Muffler, CEO of Improved Patient Outcomes.
About Adheris Health
Adheris Health®, a MedAdvisor® company, provides innovative patient health and wellness engagement solutions so patients can live healthful lives. By leveraging the nation's largest comprehensive networks for patient and prescriber access, we support the patient through the most critical moments of care to ensure they start and stay on their prescribed therapy and wellness plans to maximize both patient and brand performance. For more information, visit http://www.adherishealth.com.
About Improved Patient Outcomes, Inc., (IPO)
Improved Patient Outcomes, Inc. is a market leader in multi-channel behavior change content. The foundation of IPO is a rich library of dynamic, evidence-based behavioral intervention content for more than 120 disease states. The library of research has been compiled at Duke University over the past 25 years under the leadership of Dr. Hayden Bosworth of Duke University and commercialized exclusively by IPO. IPO works with pharmaceutical manufacturers, pharmacies, payers and providers to improve patient adherence, engagement and outcomes. IPO was recognized as one of the most innovative companies in the pharmaceutical industry and has offices in Raleigh, NC.