2019 WAS A BANNER YEAR FOR SOLUTIONS-ORIENTED RESEARCH AT DUKE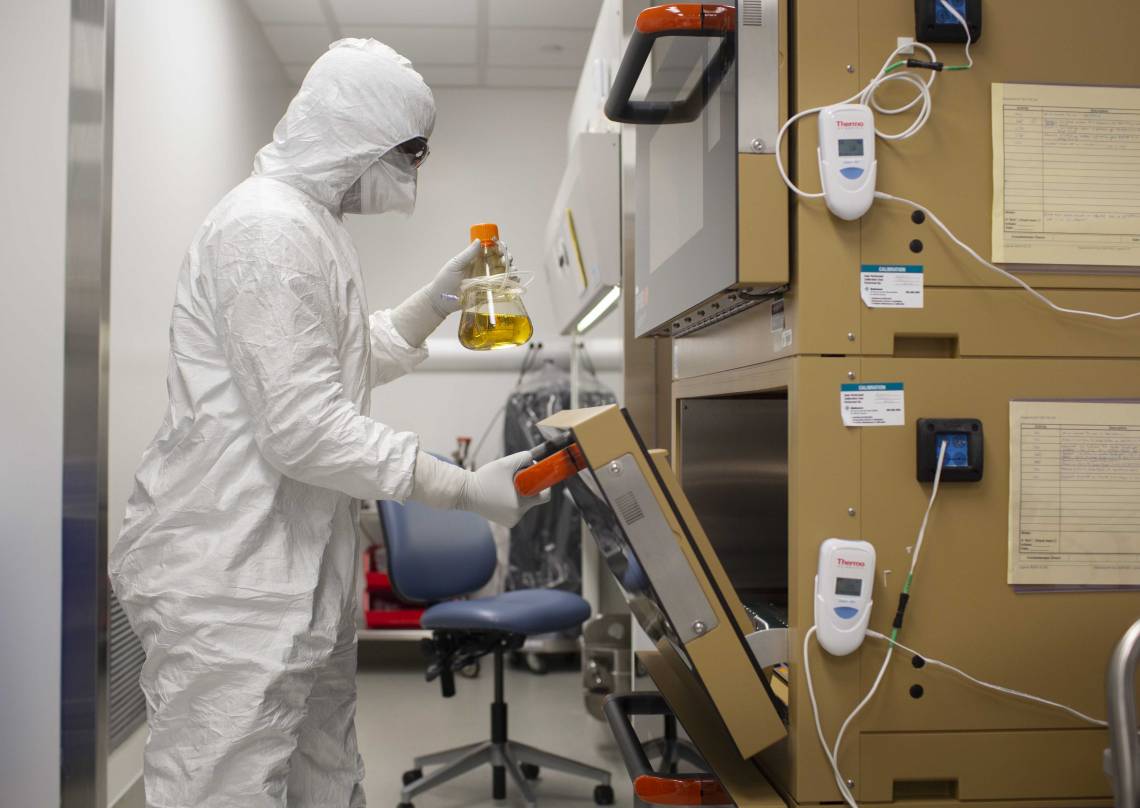 More than a billion dollars invested in new talent and expanded capacity. When the history of Duke's growth as a research and development powerhouse is written, the year 2019 will probably have to be an entire chapter. The university received more than a billion dollars in new investment from public and private sources during the year to expand and improve Duke's solutions-oriented research.
The investments took the form of major grant renewals and expansions for vaccine research, seed funding for drug development and commercialization, funds dedicated to attracting and retaining the best scientific talent to the faculty, and an unprecedented distribution to support undergraduate aid and faculty research in the school of engineering.
"This funding tells an important story," said Duke President Vincent E. Price. "Our partners are investing in Duke's research because they see our scientists and scholars tackling some of the world's most pressing problems and our tremendous potential to do even more."
Duke's Human Vaccine Institute, long devoted to tackling HIV/AIDs and other deadly communicable diseases, won a $129 million, seven-year grant renewal from the National Institute of Allergy and Infectious Disease (NIAID) in July to continue its pursuit of an HIV vaccine. This is the second time the Duke Consortia for HIV/AIDS Vaccine Development (CHAVD) has won a grant renewal for their work.
The DHVI also became part of a nationwide effort to develop and manufacture an influenza vaccine that would work against all strains of the virus. In October, NIAID awarded Duke a share of the seven-year effort that may total $400 million, making this the largest single federal investment ever in Duke science and research. DHVI and other Duke researchers will use the funding to design and evaluate new flu vaccines, manufacture and test the safety of vaccine platforms, and conduct clinical trials in human patients to test new vaccines.
Duke's Clinical Research Institute (DCRI) won a $102.5 million award from NIAID in December to continue its work on an international research network addressing antibacterial resistance. Antibiotic-resistant bacteria infect more than 2.8 million people annually, killing at least 35,000 in the U.S. alone. The network includes more than 50 leading experts working in 19 countries to reduce the public health threat posed by antibacterial resistance by studying dosing guidelines and improving diagnostic testing for detection.
" Our faculty started 32 new companies in the last two years, 29 of which are still in North Carolina. Viewed this way, these powerful investments in our discovery and translation will not only improve lives by solving difficult problems in health or the environment, they will create to new economic opportunities for the broader community."
— Vincent Price
The DCRI is also a partner in a new $24 million federal effort to address pain management and the opioid crisis. Multiple grants from the National Institutes of Health's HEAL Initiative (Helping to End Addiction Long-term) will support Duke researchers conducting clinical trials of non-addictive treatments for pain, finding new ways to treat chronic pain in children and adults, and testing an implantable device that stimulates the spinal cord to alleviate neuropathic pain.
To continue and expand on that collaborative research culture, The Duke Endowment in Charlotte, N.C. announced in March that it has granted $50 million to enable the university and Duke Health to recruit exceptional new faculty in the sciences. The funds will launch a targeted effort to recruit scientist-scholars who fit a strategic vision of the institutions' greatest needs and potential, particularly in the foundational discovery sciences that are critical for the underpinnings of solutions-oriented research.
Another new form of support for Duke's research arrived in December as a newly formed company called Four Points Innovation, which will bring as much as $130 million to Duke's R&D efforts in drug development over the next decade. Four Points is a collaboration between Duke's Office of Translation and Commercialization and Deerfield Management Company, a health care investment firm based in New York. The firm's funding will help Duke researchers complete the necessary work to have their ideas reach "Investigational New Drug" status with the FDA, which means they would be ready to begin clinical trials in human patients.
November saw the greatest investment of all: A one-time $261 million distribution from the sale of the LORD Corporation in Cary, NC. The distribution of sale proceeds grew out of LORD founder Tom Lord's desire to support the use of knowledge and entrepreneurial spirit to solve difficult problems. The distribution will be placed into an endowment and its earnings will support undergraduate financial aid across the university and faculty research and innovation in the Pratt School of Engineering indefinitely into the future.
Price stressed that Duke's success in growing solutions-oriented research will ultimately be a key to North Carolina's success as well. "There is new energy in Durham and at Duke that is driving our best research ideas toward the marketplace," he said. "Our faculty started 32 new companies in the last two years, 29 of which are still in North Carolina. Viewed this way, these powerful investments in our discovery and translation will not only improve lives by solving difficult problems in health or the environment, they will create to new economic opportunities for the broader community."
[Originally posted by Duke Today — Jan 20, 2020]