The Role of a University Technology Transfer Office in Moving Great Ideas Forward First Last - Uncategorized - 0123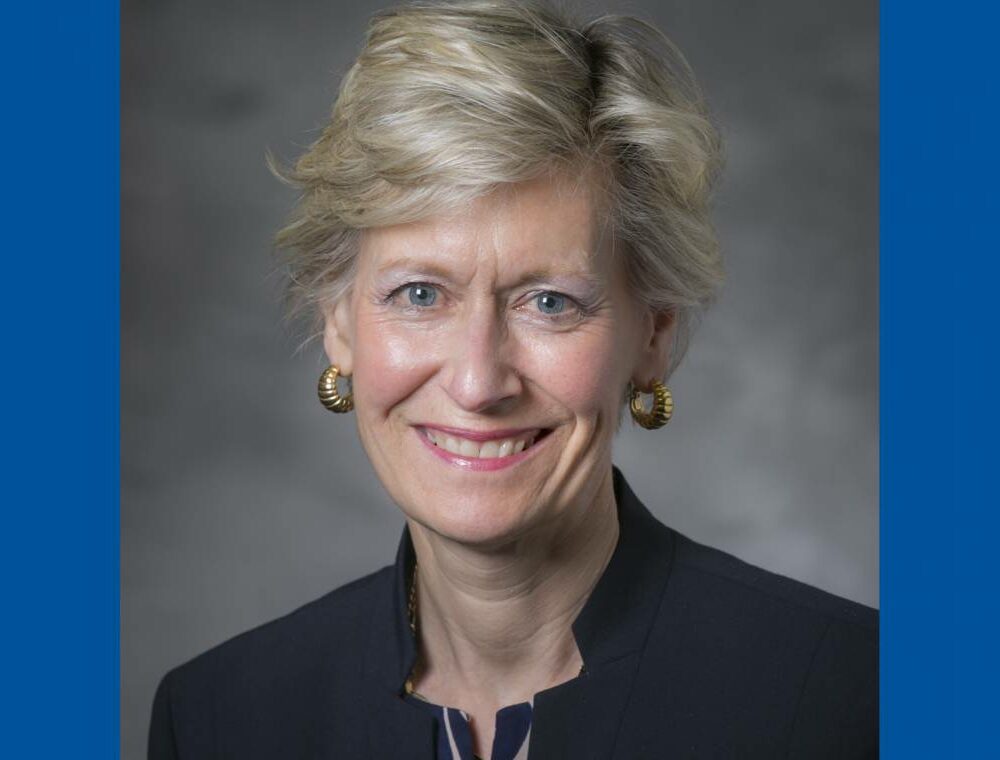 Meet our New Director of Duke New Ventures: Jeff Welch, PhD
By Aliza Inbari
Jeff Welch returns to Duke after a long career as a life science and business development executive. In May 2021, he joined the Office for Translation and Commercialization as Director of Duke New Ventures. Before joining Duke, Jeff served as Vice President of Business Development at Bioventus. He received his PhD in Neurobiology from Duke University School of Medicine and his BS degree in Economics and Biology from Duke.
What excited you most about joining Duke?
First of all, I love Duke! Second, I am really excited to be back working directly with new technology inventors, new company founders, and commercial experts of all types to bring critical products and ideas to market that will not come through traditional industry channels.
What is the Duke New Ventures Program and who benefits from it?
Duke New Ventures is designed to help start-up companies exit the university with a higher probability of success than is typical with no program of assistance. In that sense, everyone benefits: Duke itself, faculty, clinicians, students, local executive management and other talents, institutional and other private capital sources, and the Triangle region of NC.
What new programs or initiatives do you plan on bringing or starting?
Duke New Ventures runs a program of providing Duke start-ups with professional mentors with deep industry experience. We refer to them as "mentors in residence" (MIRs). The MIR program was shut down during the pandemic, and my first goal has been to re-boot that program with the best possible talent – and then apply their efforts as early as possible in the lifecycle of Duke's promising start-up projects. We are making significant progress on that reboot now.
Second, we want to be sure Duke is on the shortlist for phone calls from experienced investors with strong track records as well as experienced CEOs looking for new companies – and that means lots of phone calls and meetings! Once we have momentum on these items, and if COVID hopefully recedes, it would be great if we can revive regular Triangle in-person networking for the start-up economy with Duke playing a lead role.
All of these will provide opportunities for Duke start-ups to maximize their success potential.
What motivates you? What is your ultimate vision for this program?
I am motivated by seeing science and technology positively affect society through new products or services – and in bringing together the various stakeholders that can make that happen in situations where it otherwise might not.
Ultimately, I would like to see Duke continue its trajectory toward becoming the recognized national standard for shepherding its researchers' work to commercialization, and supporting that process through well designed mentoring, granting, compliance, and investing programs – including an eventual venture fund of industry scale that matches outside investment in Duke start-ups from recognized institutional investors with the intent of producing financial returns to be reinvested into future Duke-based start-ups, research, or the endowment.
Duke New Ventures, the many other functions of the Office of Translation and Commercialization, and many of our existing programs for industry partnership are a great start on our path!
What advice can you give a scientist entrepreneur on how to transfer research from the lab to the market?
Different industry segments require different approaches to create successful products, so there is no one way to answer this question. Thus, my first advice is to be sure you are highly motivated by the scientific field you are working in and the specific project you are working on, so that you will gain the requisite technical skills and scientific creative thinking skills for which you presumably became interested in science.
If you are also interested in entrepreneurship, come talk with us. Your project may or may not lend itself to an eventual commercial product, but you can always take your skills as a scientist, engineer, or physician and apply them in a context of product development — and we're glad to help you think through different avenues for doing that.