Nucleate – Activator Program Apps Open – Sep 26 info session
September 26 @ 6:00 pm

-

7:00 pm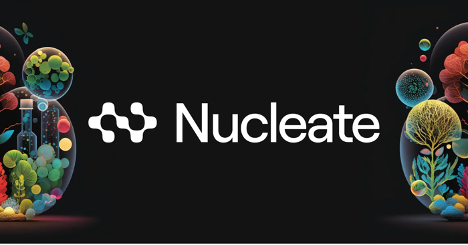 Nucleate – Activator Program Apps Open – Sep 26 info session
Are you an academic trainee (Post-doc/PhD/MBA/MD/JD/PharmD) interested in building a life science startup? Are you passionate about therapeutics, diagnostics, med-tech, or synthetic biology?
 Apply to Nucleate's Activator program TODAY.
 Attend Our Upcoming Events – Info Session <09/26/2023>
Attend our in-person info session, happening Tuesday, September 26, 2023 from 6-7 PM ET to learn more about Nucleate and how you can get involved. 
 RSVP here to receive the event information today. 
 About Nucleate
Nucleate is a student-run nonprofit organization that facilitates the formation of new life science ventures [see our stories in STAT and  Endpoints]. Our equity-free Activator program supports companies that tackle the biggest challenges in human health (Bio Track) and sustainability (Eco Track). The program connects scientific trainees and business students with a world-class advisor network of startup founders, executives, venture investors, and renowned scientists. Nucleate operates in partnership with Innovative Carolina as well as several other student groups in the RTP area.
 Strong Track Record
Over four years, Nucleate has formed and supported 107 startup teams through our Activator program. Our alumni have gone on to raise over $170M in funding to develop technologies like protein sequencing (Glyphic), drug design (Manifold Bio), microbiome- (Concerto) and RNA-based (NextRNA) therapeutics, microbial fertilizer (Ivu Biologics) and biomanufacturing (FarmForward).
 Application
Apply here before October 1st, 2023 if you are interested in participating in the activator program. Visit our website to learn more, and follow us on LinkedIn and Twitter.