Celebrating Women in Innovation First Last - Uncategorized - 0123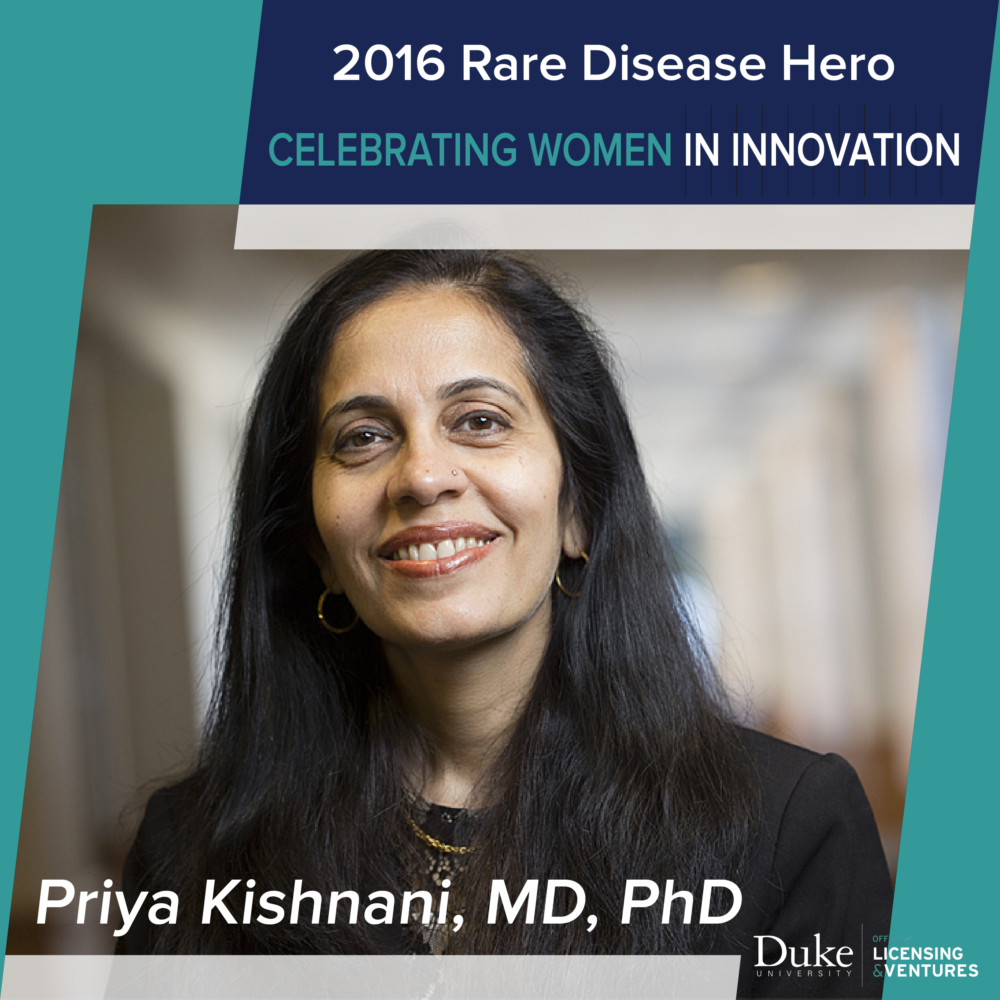 By Aliza Inbari
Universities are great innovation incubators. Google, flu shots, vaccines, GPS, and many other inventions were born in university labs around the world and impact our lives every day.
The Duke Office for Translation and Commercialization (OTC) receives about 400 new invention disclosures every year. A small percentage of these inventions have a clear path to market―for example, they may have resulted from sponsored research in which the sponsor has first rights to obtain a license, or the technology lends itself to the formation of a new Duke start-up. But for most inventions, the road to commercialization is less clear.
Creating a successful industry partnership is a key step to move these inventions from the research lab to their applications in society, which can be a time-consuming matchmaking process. In most university tech transfer offices, licensing managers and inventors work together to find the right industry partners. Each party brings an existing network of industry contacts and this is often the most successful route to making corporate connections. However, the inventors' and licensing managers' other responsibilities rarely leave them time for promoting the technology widely.
That's where a technology marketing team comes in. Recognizing the need for making university technologies more broadly known, some university tech transfer offices are now hiring full-time positions to properly search for industry matches, and as of 2019, Duke is one of them. The goal is to not only bring more Duke inventions to the market by connecting inventors with more industry partners, but also to gain more detailed market knowledge to assist in making decisions on further pursuit (or not) of new inventions.
OTC Technology Marketing Team
After graduating from UNC with a PhD in chemistry in 2019, Dr. Alex Mullins joined OTC as a technology marketing associate as the first person in this role at Duke.
"I'm like a matchmaker and a relationship counselor," says Mullins. "I'm trying to bring people together and to get the discussion moving forward."
Mullins spends much of her time developing a detailed description for each innovation to highlight its advantages to current products. She conducts market research to identify companies most likely to further develop and commercialize the technology, tracks down the right person in the company to start a conversation, and then facilitates any resulting discussions between industry, Duke inventors, and OTC licensing professionals.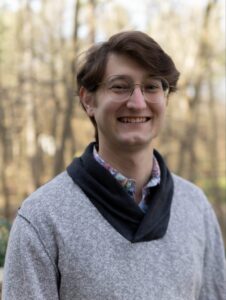 Earlier this year, the OTC marketing team doubled its size when Fedor Kossakovski came aboard. Kossakovski works with industry representatives who reach out to OTC to learn about new Duke technologies while also educating the office about their particular "wish lists." Based on the company's interests, he consults with OTC staff and searches the office's database to create a list of available technologies that might be of interest to them and sends out summaries of technologies and information on the inventors to the company. If the company wants more information, Fedor facilitates the initial conversations between the inventor and the company. If those go well, he then helps organize confidential meetings between OTC, Duke inventors, and the company that could lead to a license or other form of collaboration.
"Getting early-stage companies to talk with our inventors who work on emerging technologies is exciting," says Kossakovski. "Our objective is to quickly help companies find promising technology or research at Duke that meets their needs and save them a lot of time."
In 2021, the OTC marketing team shared 221 Duke technologies with 672 different companies around the world. The team's marketing efforts led to 62 requests from industry representatives to connect with Duke inventors.
"The marketing group is an important part of the overall team," says Robin Rasor, Associate VP for Translation and Commercialization at Duke University. "In addition to managing our industry connections, they provide valuable insights to the licensing group and inventors as to the current market and technical needs of industry. We expect to see increased licensing activity as a result of their activities."
To learn more about available technologies at Duke, please visit: https://otc.duke.edu/technologies/